Microsoft has been observed to have been fairly aggressively promoting Windows 10 upgrades. When first announced the overall feeling you got from reading news and comments was 'wow, it's free', but over the months the dominant voices have changed to saying 'we know its free, but we are happy using Windows 7 or 8.1 right now, stop bugging us'.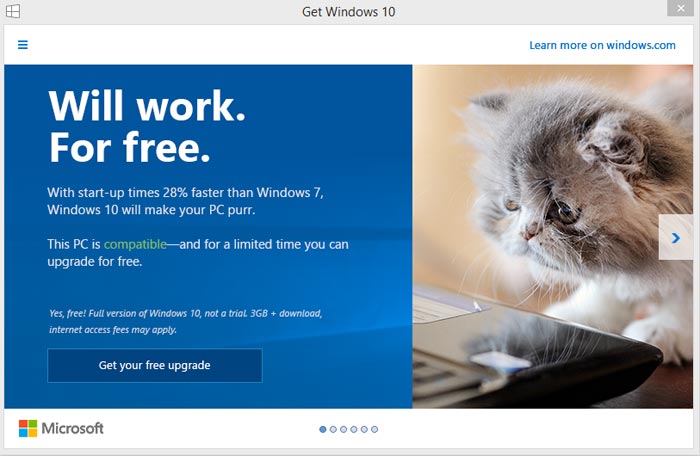 Previously irksome update shenanigans, that Microsoft was called out upon, include the pre-downloading of Windows 10 installation files and the well-known Windows 10 update nag service (with associated tray icon). Microsoft has actually varied the nag screen messages over the months and at one point was offering perplexed would-be upgraders the choice of two options: 'upgrade now' or 'upgrade tonight'. Of course there's also the close window (X) icon. Right now on my complicated hardware laptop the nag suggests I 'upgrade now' or 'start download, upgrade later' - which is much more reasonable.
Now the Windows 10 update pressure has increased. Those who qualify for the update will be targeted by Microsoft as it has shifted the categorisation of Windows 10 from an 'optional update' to a 'recommended update' in Windows Update. A company spokesman told ZDNet "As we shared in late October on the Windows Blog, we are committed to making it easy for our Windows 7 and Windows 8.1 customers to upgrade to Windows 10. We updated the upgrade experience today to help our customers, who previously reserved their upgrade, schedule a time for their upgrade to take place".
Depending upon your Windows Update settings you could now be automatically upgraded from Windows 7 or Windows 8.1 to Windows 10. From now on, if you have chosen for Windows Update to 'Give me recommended updates the same way I receive important updates', then the automatic OS update to 10 will kick off sometime during Microsoft's phased rollout. Please note that Windows 10 is now a recommended update, not a 'required update'. (I've just checked and am obviously not part of the new phased rollout yet, as my free Windows 10 update is still listed in the 'optional' section of the Windows Update control panel.)
Windows 10 has overtaken Windows XP in market share
In related news, according to NetMarketShare data (via Petri), Windows 10 has overtaken Windows XP in active users. In January 2016 Windows 10 was observed to be used on 11.85 per cent of machines while Windows XP was installed on 11.42 per cent, meanwhile Windows 7 remains at the top of the chart at 52.47 per cent.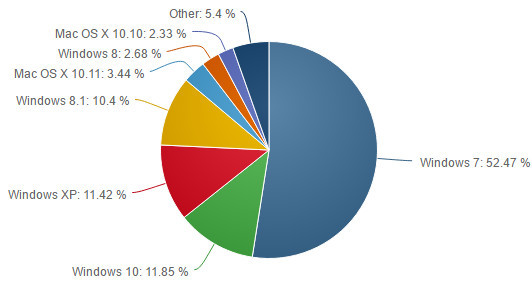 Windows 10 will reach its first birthday at the end of July. If Microsoft can maintain its momentum it should reach 400 million users by then and by well on its way to one billion machines using the OS within three years of launch.