Microsoft has just released the first major update for Windows 10. In an email to HEXUS the firm referred to this sizable update as the 'November Update'. The updated OS offers various improvements both on the surface and under the bonnet. Significantly Microsoft feels that Windows 10 is now mature enough to "confidently recommend," it to be deployed across whole organisations.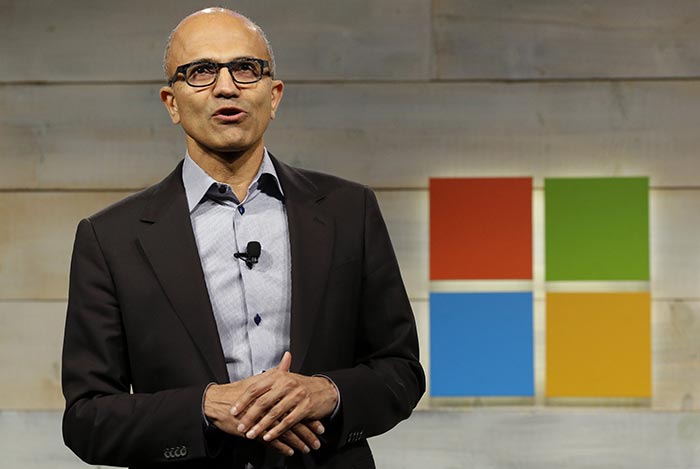 Looking at experience changes first, those which we will first stumble across in our day to day use of the OS, Microsoft highlights the following improvements:
Performance in everyday tasks, such as boot time now nearly 30% faster than Windows 7 on the same device.
With Cortana, you can use your device's pen to just scribble a note in the Cortana Notebook and Cortana will recognize the phone number, email address, and even physical address to help you set reminders. Cortana can also now keep track of your event and movie bookings too, sending you helpful reminders to know where to go and get there on time, plus the option to book and track an Uber. We're excited to make Cortana available in Japan, Australia, and Canada and India (in English) with features and experiences customized for each market.
Microsoft Edge offers improved performance and security, along with tab preview, which allows you to hover over your open tabs and get a preview of what's on those websites without leaving the page you're on. Microsoft Edge now syncs your Favourites and Reading list items across devices so you can easily get back to the content you're interested in most. And, Cortana will now notify you of the best coupons from your favourite retailers such as Staples, Macys and Best Buy when shopping in Microsoft Edge.
Other apps such as Mail, Calendar, Photos, Groove, Xbox, Store, OneNote, Solitaire, and more, have been improved too.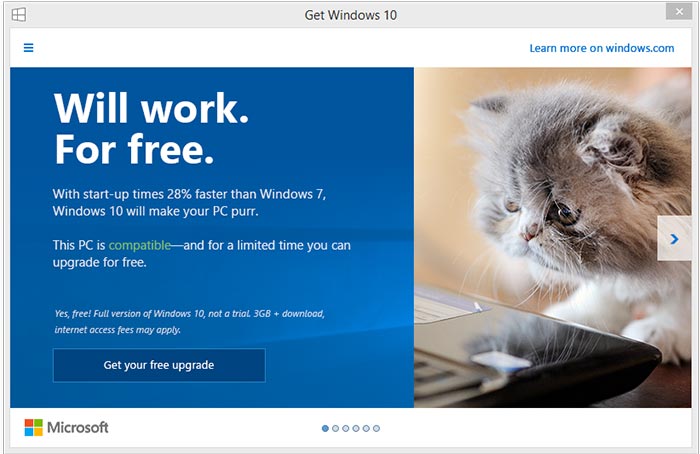 Was "28% faster", now "nearly 30% faster".
Enterprise and business
We are told that Windows 10 with the November Update "delivers significant improvements for business customers, including Windows Update for Business, Windows Store for Business, Mobile Device Management, Azure Active Directory Join, and new security features". Microsoft says, as Windows 10 spans all device types, it can enable simpler management across corporate owned and BYOD devices. Of the 100 million devices with Windows 10, 12 million of them are already business PCs says Microsoft.
Importantly for businesses, Microsoft has introduced both Windows Update for Business and the Windows Store for Business. Windows Update for Business provides extensive controls on update deployment across organisations and should help reduce management costs. It has features for setting up device groups, staggered and scaled deployments and is network optimised.
Further changes have been made to provide enhanced device management and security with all the Windows 10 devices in your business. Microsoft highlights new features including Credential Guard safeguards, Device Guard trusted boot security, Windows Hello biometrics (if you have the necessary hardware) and Windows Defender anti-malware, as major components in making Windows 10 "the most trusted platform ever". Coming up soon, a new enterprise feature will separate and keep corporate data apart from consumer data.
Telemetry data off-switch
If you are interested in keeping your business private in every way possible you will also be happy to hear that enterprise customers will, with the November Update, be able to turn off all telemetry data if they choose. Microsoft recommends against that, as it says it uses such data to "deliver a secure, reliable, and more delightful personalized experience".
I checked a few minutes ago and am not being offered this November Update as yet.
In other Microsoft news the corporation points out that Windows 10 has started rolling out to Xbox One today and will be available on select mobile phones soon. Earlier today we covered the news that the Surface Pro 4 has started to become available in the UK, Australia, France, Germany, Japan, and New Zealand.