Microsoft's Gabe Aul has announced the latest Windows 10 Insider Preview Build 10576. Windows Insiders in the fast update ring could update to this build starting a few hours ago. The highlights of Build 10576, according to Aul, are that it offers some new features to enjoy, a good set of bug fixes, and an improved "fit-an-finish".
Looking at the new features first, Aul blogged about the ability to 'cast' media from the Edge browser. Via any Miracast and DLNA enabled device on your network users of the latest Microsoft Edge browser will be able to send video, picture and audio content to their big screens. Aul gave the following example of casting from Edge:
Cast a video from YouTube
Cast a Facebook photo album
Cast your music from Pandora
In all cases you just choose the Miracast or DLNA device you want to cast to - by first selecting 'Cast media to device' from the upper right menu in Edge. It is noted that protected content from services like Netflix and Hulu is not supported by this feature.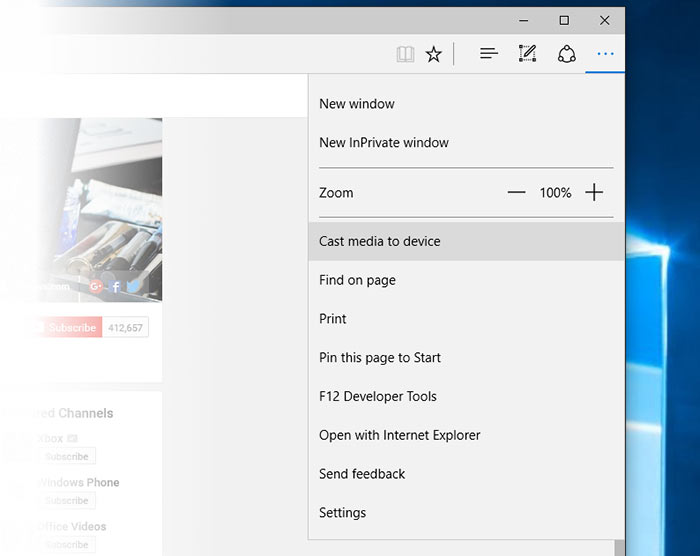 Other new features in Windows 10 Insider Preview Build 10576 include the ability to 'Ask Cortana' about selected text while reading PDFs, and there is an updated Xbox beta app installed. The new Xbox app apparently includes the "top requested feature," of easy searching and adding of Facebook friends who are also on Xbox Live.
Microsoft has fixed a quartet of annoying bugs in the latest build but several known bugs remain. You can find out more about these and if they might affect you on the Windows Experience Blog.
Windows 10 Threshold 2
As a reminder, last week we heard that Windows 10 Threshold 2 will arrive as an update to all current Windows 10 systems shortly. It will bring new features and a tweaked UI experience. The expected 'Fall Update' availability date is Monday, 2nd November.
Windows 10 Mobile Insider Preview Build 10581
Yesterday Microsoft's Windows 10 Mobile Insider Preview also got updated for users in the fast ring, to Build 10581. It included an important fix for developers, which allows upgrades from earlier builds – so you don't have to go back to 8.1 again before installing these previews.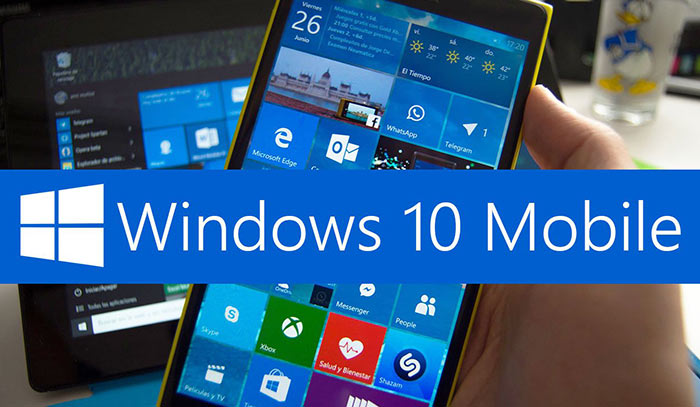 Gabe Aul admitted that the latest Mobile build "doesn't have significant new features," but does contain a swathe of bug fixes and performance improvements. Very important features for Windows mobile users, such as sharing, Cortana and battery life, all had wrinkles ironed out. As you might expect, a number of known issues are yet to be addressed.