Microsoft has announced that Office 2016 for Windows will begin to roll out from 22nd September. Those with volume licensing agreements will be able to download Office 2016 from 1st October.
The full launch of Office 2016 comes after months of pre-releases and refinements. The productivity software suite has been available as a public preview since May and to developers and so on even earlier than that. Later in autumn the public preview will expire and enter a reduced functionality mode.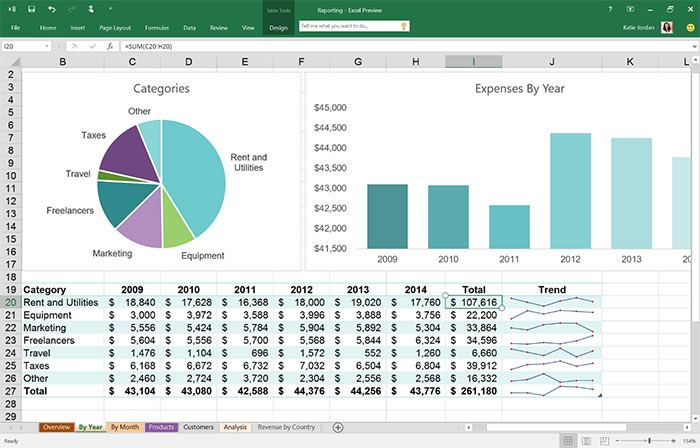 Key updates to the software include the ability to collaboratively edit documents on screen with others in real time. That's been something available in Office Online for some time already. However much of the update revolve around making the suite more cloud friendly allowing people to switch from device to device and location and not creating a confusing multitude of documents at different stages of editing.
The blog post announcing the rollout of the new version of Office concentrates on the improvements to the Office update model for organisational subscribers. Businesses don't like updates to be foisted upon them before they are thoroughly checked and Microsoft has implemented a new system with this in mind. This new option for updating Office is called 'Current Branch for Business' and it is based upon the feedback gained from Office 365 ProPlus users.
"Consistent with Windows 10 approach, the new Current Branch for Business update model delivers three cumulative feature updates per year, while continuing to offer monthly security updates. You'll see the first Current Branch for Business build in February 2016—which is effectively the same feature set as the September 22nd release, but with four additional months of security updates also included. This tri-annual update model offers an additional way for Office 365 ProPlus to stay current moving forward."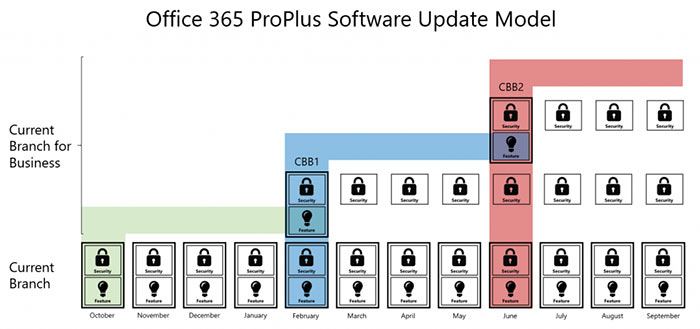 Macs have had access to Office 2016 since July, however its use has been tied to an Office 365 subscription.