Today marks the four week anniversary of the launch of Microsoft Windows 10. Taking the numbers at face value it looks like Microsoft has quite a bit to be pleased about / boast about, so it couldn't wait for the calendar month mark. Yusuf Mehdi, Corporate Vice President of Marketing for Windows and Devices, went Twittering mad today, Tweeting nine rather impressive Windows 10 facts plus one 'thank you' Tweet to some celebs.
Probably the most impressive fact is that Microsoft has tallied more than 75 million Windows 10 devices since Wednesday 29th July. The last we officially heard about these install numbers was the 24 hour total of 14 million installs. Between that initial report and today there had been some talk about adoption rates 'flatlining,' mainly based upon a ComputerWorld article from a week ago.
Here's the full list of Yusuf Mehdi's 10 celebratory Tweets:
More than 75 million devices running Windows 10 – and growing every day. 1/10
Windows 10 is running in 192 countries, virtually every country on the planet. 2/10
More than 90,000 unique PC or tablet models have upgraded to Windows 10. 3/10
Even some devices manufactured in 2007 have upgraded to Windows 10. 4/10
More than 122 years of gameplay have streamed from Xbox One to Windows 10 devices. 5/10
10 million achievements unlocked: Microsoft Solitaire Collection, Minecraft: Windows 10 Edition Beta 6/10
In response to "tell me a joke", Cortana has told over half a million jokes since launch. :) 7/10
Windows Store for Windows 10 has seen 6X more app downloads per device than Windows 8. 8/10
Over 2,000 organizations vying to win the global partner slot in #UpgradeYourWorld. 9/10
Thank you @KimKardashian,@ladygaga,@therock, and all who helped to #UpgradeYourWorld. Do Great Things. 10/10
Microsoft's widespread rollout to 192 countries, in the multitude of languages required, plus the installation of the OS on 90,000 unique PC/tablet models is very impressive. Also remember that since launch date Microsoft has updated Windows 10 a number of times to close down vulnerabilities, quash bugs and already plans interesting new functionality for the OS such as the compression store.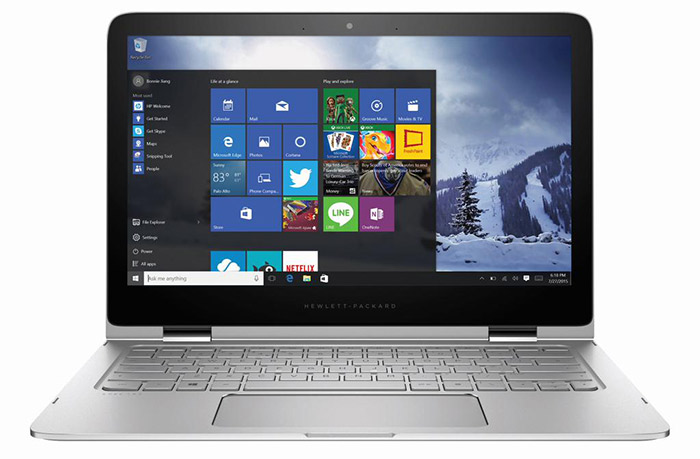 Redmond must be pleased with the latest numbers from the Windows Store. The mobile-alike app store which debuted with Windows 8 didn't seem to be very popular with Windows 8 users, especially with the bulk of PC desktop users who might never use 'modern' full screen apps. Microsoft today claimed that Windows 10 users download 6x more apps per device than its old flock of Windows 8.x users. Another comparison for you is that it took Microsoft Windows 8 six months to reach 100 million installs. Many of those might have been part of the cut price offer but it looks like FREE is even better - as is the OS, many might feel.
Windows 10 Mobile
If you are interested in Windows 10 Mobile there have been a couple of morsels of news about this upcoming OS over the last day or so. Firstly it is being speculated that Windows 10 Mobile will launch at some time next month, perhaps shortly after IFA. Behind this thinking is the fact that the Windows Insider Mobile Preview expires on 1st October.
It is also being reported that Windows Phones sold with just 4GB of storage won't be able to go ahead and upgrade to Windows 10 Mobile. According to a support page on Microsoft's Insider Preview website at least 8GB of built-in storage is required. The most popular phones thus 'locked out' will include the Nokia Lumia 530, pictured above, and the HTC 8S. Windows Central has the full list, which includes handsets by the likes of Kazam and Blu Win.