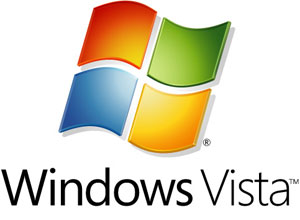 There's bad news, good news and a good bit more bad news for anyone still using a pre-release version of Windows Vista.



First, the first bad news.

Beta 2, RC1 and RC2 will expire on May 31.

Now for the good.

Users wanting to stick with Vista won't have to buy a full version of the operating system.

Microsoft is allowing them to move to any full version of Vista - except Vista Enterprise - simply by buying the desired upgrade version.

Trouble is, there are going to be issues for anyone who chooses to do that, starting with the plain fact that, although updater versions are considerably cheaper than full versions, they're still massively more expensive than 'retail' OEM versions.

So, anyone who does want to continue using Vista after the deadline will be far better off buy an OEM version.

To highlight the price differentials (and ignoring, for now, how much cheaper Vista is to buy in the USA), we've included below the VAT-inclusive prices of Vista at one of the UK's most competitive resellers, SCAN Computers.



Standard Vista versions (with 32-bit and 64-bit versions supplied in pack)




Home Basic - £155.03; upgrade £81.50
Home Premium - £193.86; upgrade £129.85
Business - £234.52; upgrade £157.44
Ultimate - £319.60; upgrade £199.62


Okay, being able to use an upgrade, rather than having to pay out for Vista retail, clearly represents a considerable saving, which ever version you choose.

However, let's now look at how much cheaper the OEM versions are from SCAN.



OEM versions

Home Basic - 32-bit, £54.36; 64-bit, £54.17

Home Premium - 32-bit, £66.38; 64-bit, £66.92

Business - 32-bit, £84.59; 64-bit, £85.09

Ultimate - 32-bit, £115.02; 64-bit, £116.31


Enough said?

What also has to be realised is that it isn't possible to install the upgrade version over the top of a pre-release version, except if that version is RC1 and the upgrade is to Vista Ultimate.

In all other situations, it will be necessary to do a clean install - and that means backing up all data because the partition that contains Vista will be wiped before the new installation takes place.

Check out the Customer Preview Program (CPP) Expiration FAQ in this Microsoft blog - Windows Vista Beta 2, RC1 and RC2 set to expire.

Of course, the best way to get a stable install is to start afresh, so many readers would do that anyway (or will be backing up all data if carrying out an upgrade install!) but we thought we'd just make sure you knew where you stood.

So what do you make of this news? Tell us in the HEXUS.community.

HEXUS.links
HEXUS.community :: discussion thread about this article

HEXUS.lifestyle - opinions :: Windows Vista retail doomed unless Microsoft cuts prices
HEXUS.community :: discussion thread about Vista pricing

HEXUS.lifestyle - opinions :: Microsoft Vista EULA spits in the eye of self-builders worldwide
HEXUS.lifestyle - news :: PC enthusiasts' clamour gets major change in Windows Vista EULA


External.links
SCAN Computers - Operating system and software buying page

Microsoft blog - Windows Vista Beta 2, RC1 and RC2 set to expire

Microsoft USA - Vista home page
Microsoft USA - Windows Vista Family Discount (USA & Canada only - grrrr!!)