Microsoft says that 14 million machines upgraded to Windows 10 in its first 24 hours of availability. This is just the start, on the Windows blog Microsoft's Yusuf Mehdi wrote that "we still have many more upgrades to go before we catch up to each of you that reserved your upgrade". And there is a lot further to go for Microsoft to reach its goal of 1 billion devices running Windows 10 within three years.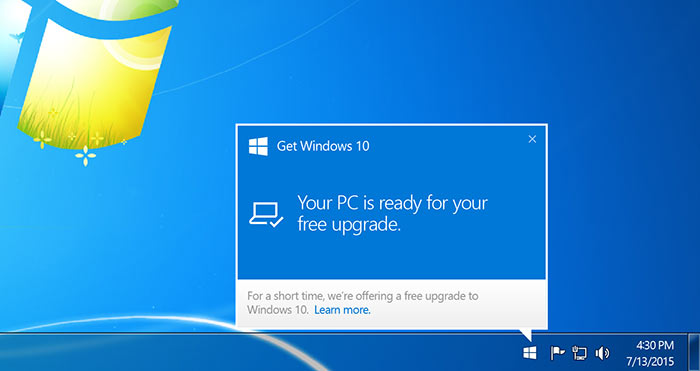 The Windows 10 upgrade rollout is in waves and started with 'insiders'. Microsoft says it is "working 24×7 to continue the upgrade process," for those who have yet to get the notification that their update is ready. Others who have yet to 'reserve' an update don't have to rush, as there's still over 360 days to opt-in to upgrade an existing Windows 7 or Windows 8.1 PC to the new OS for free.
I note that my desktop hasn't started downloading any update files yet, despite me opting in, but I'll leave it to the weekend and make a Windows 10 USB install drive to go around the four PCs in the house, one by one. It's interesting to see that internet traffic was 35 per cent higher than normal on the 29th July, today it remains 27 per cent above normal.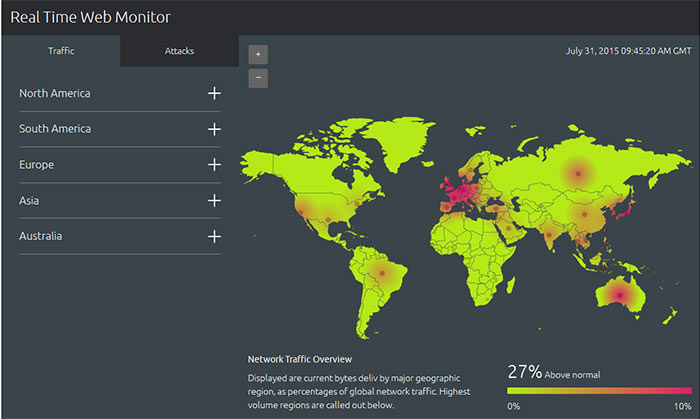 Windows 10 Enterprise 90-day trial edition
For those of you wanting to test a final release version of Windows 10 and not install over an existing Windows 7 or 8.1 OS machine you can now do so by downloading Microsoft's new free trial. To get the software you just have to visit Microsoft's TechNet Evaluation Centre, sign in with your Microsoft account and register. Then you are asked to choose between 32- and 64-bit versions of the OS, and choose your language. The downloaded ISO file can be purposed into a bootable DVD or USB stick.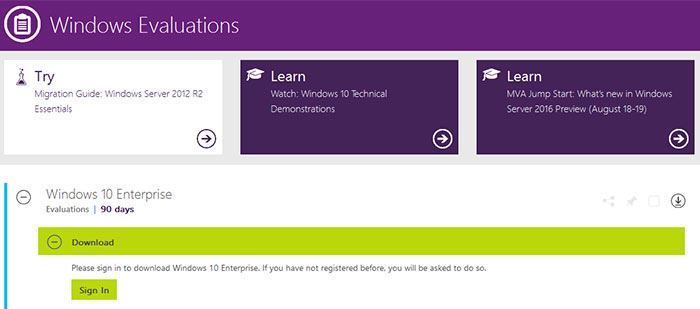 Once you have the 90 day trial of Windows 10 Enterprise edition installed there are a number of things that are different to Windows 10 Home or Pro. CNet notes that, as it is built for Enterprise, it is missing many key consumer apps like Mail, Calendar, People, Photos, or even Cortana and the Windows app store. That won't give you the full Windows 10 'experience' but may be just what you need to test important programs and tasks using Microsoft's latest OS.