Microsoft has published a blog post on the topic of how to 'Game Epically' on Windows 10. The post goes through quite a few details regarding aspects of Windows 10 gaming we already knew, but there are some new things too. Unfortunately, for those who don't own and don't intend to buy an Xbox One console, some of the touted features won't be very attractive as they depend upon a linked Microsoft games console.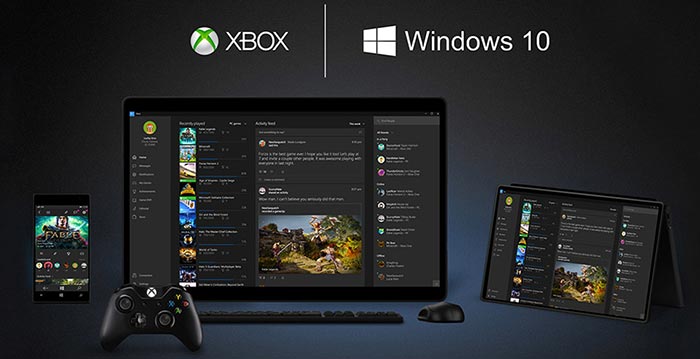 Xbox Live will be present in Windows 10 as the Xbox Live app. PC-side membership is free and if you are already an Xbox Live member from the Xbox console side of things all your friends and Xbox Live activities come with you to Windows 10. All your Xbox live stats, achievements, game clips and chats will be available cross-platform.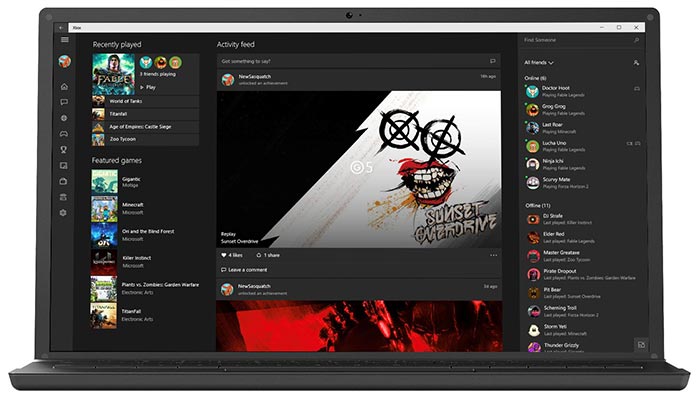 Game DVR will be able to capture precious video moments from any game you are playing without interruption. Microsoft has set the hotkey combo to <Windows + G>. Saved in a folder on your PC, it's easy to share these clips with friends later on.
With more people owning a range of computing devices Microsoft says that its Cross-device gameplay will be a boon. "Because Xbox Live reaches Windows 10 PCs, phones, tablets, and Xbox consoles, you have more options for people to play with or against," we are told. Possibilities include starting a game on your PC and continuing on your Xbox and/or teaming up with some PC owning friends and playing against a console player.
Xbox One to Windows 10 PC game streaming is also on the way. Microsoft has implemented this streaming system to allow you to play your Xbox One games on any Windows PC, laptop or tablet in your home. With the Xbox One controller supported by Windows 10 you should enjoy a consistent gameplay experience no matter which device you are on. We are reminded that raft of Xbox 360 games will soon be coming to Xbox One and these will be streamable too.
Last but not least DirectX 12 will be built into Windows 10. We are reminded that DirectX 12 will make the most of your multi-core CPU and GPU(s) helping your PC games both run smoother and look better.
With Windows 10 launch less than a week away Microsoft's Major Nelson has published an article offering Ten Tips For Gamers To Get Ready For Windows 10.
One more related nugget of information, more of interest to Xbox One users, was passed on by Microsoft's Phil Spencer via Twitter earlier this week. Spencer said that keyboard and mouse support for Xbox One "aren't far away".