Microsoft introduced us to Windows Hello back in March this year. It's a secure authentication process that gives you access to your PC, and can even extend to authenticating applications, enterprise content and various online experiences using biometrics – such as your face, iris or your fingerprints. Microsoft says it's "much safer than traditional passwords," due to the uniqueness of these biometrics.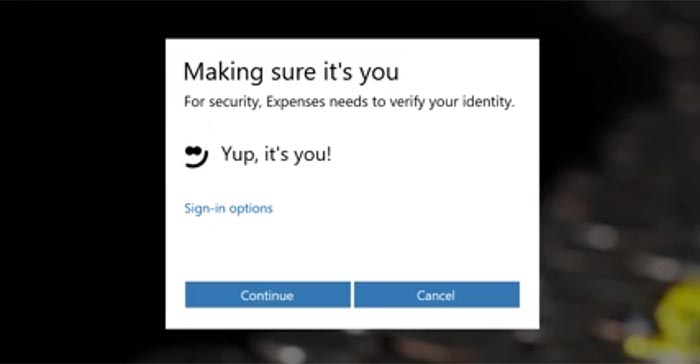 Fingerprint readers have been available to use with Windows 10 builds Windows Hello logins for several weeks (and could also be used with earlier versions of Windows to log-in). The facial recognition part of Windows Hello has only previously been demoed by Microsoft on stage at various presentations.
This weekend Richard Hay of WinSuperSite became one of the first to test Windows 10 with facial recognition via Windows Hello. Hay said that support for Windows Hello via facial logins has only recently become possible with a recent update to the Windows 10 SDK Build 10158 for Creative's Intel RealSense 3D camera ($120) and Intel's subsequent update of its Intel RealSense Depth Camera Manager (DCM) to version 1.4.
Sign in options and Windows Hello setup shown from 6 minutes onwards.
First face login demo starts around 9 minutes onwards.
The RealSense camera consists of three cameras used by Windows Hello in its biometric measurements and the software's determinations - Infrared, RGB Colour and 3D. In the video above Mr Hay uses the Intel RealSense 3D Camera (F200). Later, with 'extra security' options checked, he made the 3D camera do a bit more work by requiring the login face to turn left and right.
For a reminder about the security offered by Windows Hello, and Microsoft Passport, have a look at the official video from earlier this year, embedded below.