Apple revealed quite a lot of new stuff at the WWDC 2015 in San Francisco yesterday. Most of the news concerned updates to existing software but there was one major new product announced – Apple Music. According to Apple CEO Tim Cook the new streaming music service will "change the way that you experience music forever."
Apple Music
Apple Music is an app/service that allows you to enjoy music from your own iTunes catalogue and live streamed from Apple. It is said to bring the entire Apple Music catalogue of 30 million songs to users, alongside their own ripped content, on any of the devices they own including iPhone, iPad, iPod touch, Mac, PC, Apple TV and Android phones. (Apple TV and Android phones software will arrive in autumn.)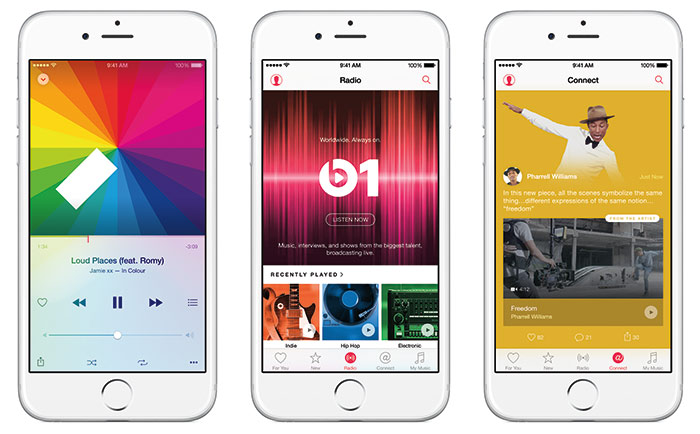 A highlighted feature of the service is curation. Apple has hired many 'music experts' to create curated playlists and even Siri can help provide you lists if you ask her to - "Play me the number one songs from 1967," for example.
Apple Music Radio will host Beats 1, a live streaming radio station which will be 'broadcast' live in over 100 countries. Apple Music Connect allows fans to connect with each other and artists; sharing photos, videos, lyrics, commenting on the artist posts and talking about the music they enjoy.
From 30th June Apple Music will be offered as a 3-month free membership. After the trial period you will be invited to subscribe for $9.99 per month. A family plan will be available costing $14.99 per month and that will be serve up to 6 people in your household.
OS X El Capitan (with Metal)
The key improvements in OS X El Capitan are said to be system performance and general refinements, making your day to day OS interaction faster and more responsive. A major system performance uplift is expected for graphics-heavy apps and games as the Metal graphics API comes to the Mac. Apple says that Metal "accelerates Core Animation and Core Graphics to boost system-level rendering by up to 50 percent, and efficiency by up to 40 percent, resulting in faster graphics performance for everyday apps".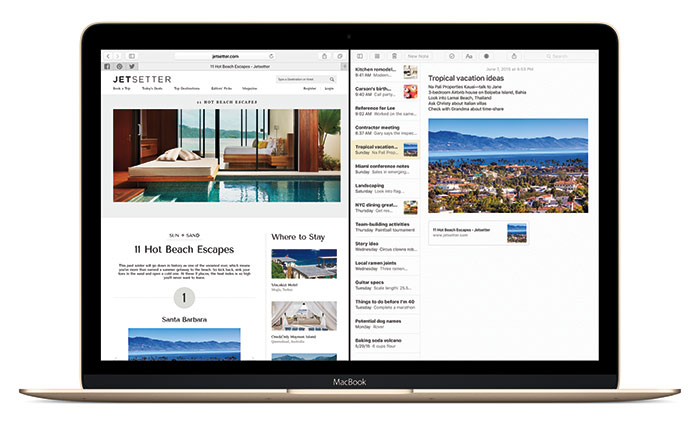 The updated OS will bring some new features too; there will be improved Spotlight search with Google Now style added information, new gestures supported by the OS and SplitView - pretty much a direct copy of Windows 8's window snapping behaviour. The OS X update will be available for free in autumn.
iOS 9
Apple's mobile OS will come out in autumn and was previewed at WWDC yesterday. Like OS X El Capitan the new mobile OS embraces multitasking with a new SplitView mode but there will also be a picture-in-picture mode in iOS 9 both accessed via 'Slide Over' gestures.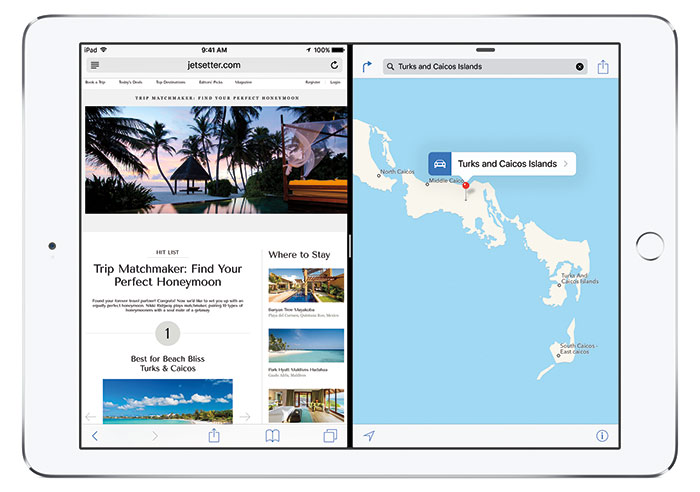 iOS devices are said to become more intelligent without compromising privacy thanks to contextual reminders and smarter searching of photos and videos. Popular apps such as Maps and Notes have been updated to become more useful. Apple has also introduced a Flipboard style news app called Apple News. UK Apple fans might also like to know that Apple Pay will come to the UK in July.
Like with its desktop OS Apple says it has spent a lot of effort improving performance of the mobile OS. Users should typically experience an extra hour of use from their device charge. Interestingly iOS 9 software updates will need significantly less room. The new OS will only use 1.9GB of device storage compared to 4.6GB for the current version of the OS.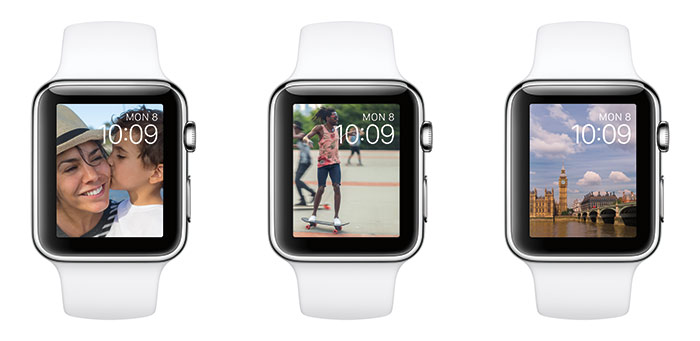 watchOS 2
The new OS for the Apple Watch range will arrive in autumn. The biggest news is that developers will be able to access more hardware features of the watch including the Digital Crown, Taptic Engine and heart rate sensor. That should help boost third party watch app development. In general the watch will also be enhanced with more watch faces and new communications capabilities via Mail, Friends and Digital Touch.