After confirming the precise date that users will be able to start getting Windows 10 on their computers yesterday, Microsoft has now confirmed the retail price to various news sources (e.g. PCWorld, Neowin).
The following prices have been confirmed:
Windows 10 Home - $119
Windows 10 Pro - $199
Windows 10 Pro Pack (to switch from Home to Pro version of the OS) - $99
The above prices are the same as the recommended retail prices of Windows 8.1 and Windows 8.1 Pro versions. Pricing for Enterprise and Educational establishments are dealt with via volume licensing programs so aren't clear at this time. Also Windows 8.1 Enterprise users aren't eligible for the free update like everyone else.
From 29th July customers will be able to download Windows 10 or even buy a new Windows 10 PC from a retailer. The OS will also be available boxed, in stores. However its not certain if that will happen on the launch date or if the box will include install media or just a key code for the download version of the software.
Buyers will very likely to be able to get discounted OEM versions of the OS shortly after it becomes widely available. A pre-order page from Newegg that was published at the weekend indicated that Windows 10 Home and Pro would be available as an OEM product for $109 and $149 respectively. However the retailer has since then changed the release date on its listing to coincide with yesterday's official announcement. The retailer promised to honour those OEM prices.
Meanwhile most users of Windows 10 will initially be those who make the free upgrade step from a Windows 7 or Windows 8.1 computer. Microsoft has already started to encourage such users to 'reserve' a copy with a taskbar notification. I also read a report that Windows 10 will pre-download so users can update as soon as the clock strikes 29th July – almost like it was a new AAA games software title.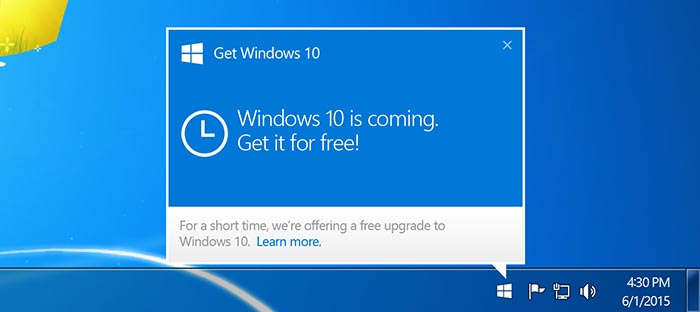 Microsoft is hoping for the fastest Windows OS adoption rate ever to wipe the spectre of Windows 8 from its memory. With a target of a billion installs in the next two to three years it has some pushing to do.