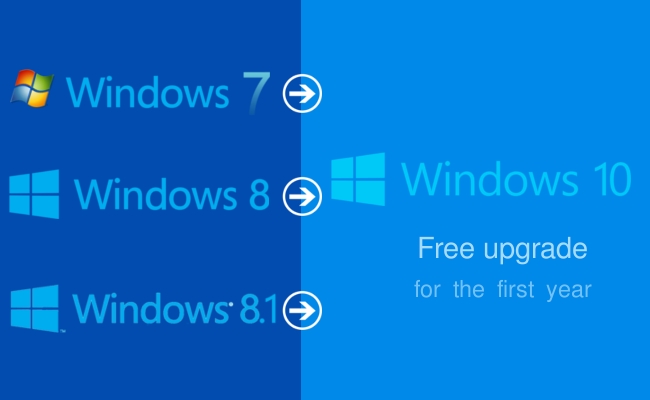 Microsoft's statement last week that there will be free upgrades for qualifying Windows 7 and 8.1 users to get to Windows 10 raised a lot of questions in the Windows community. Specifically, Windows users were interested to know how this would work with respect to Genuine and Non-Genuine (pirated) copies of Windows. Was Microsoft making it possible for pirates to get a genuine copy of Windows 10 for free?
Microsoft quickly explained the situation in a recent blog post where it made it clear that it would not make the free Windows 10 upgrade available to users of non-genuine copies of Windows 7 and Windows 8.1. However, Microsoft did state that "we are planning very attractive Windows 10 upgrade offers for their customers running one of their older devices in a Non-Genuine state. Please stay tuned to learn more from our partners on the specifics of their offers." The company believes that many users of non-genuine Windows are "unwitting victims of piracy" and thus these attractive upgrade offers are a fair way of reducing piracy for these victims.
Microsoft also explained that it would identify piracy on Windows 10 in similar ways to what has been seen with Windows 7 and Windows 8.1. Specifically, the company will watermark the desktops of non-genuine users and will provide regular notifications to the user that they should upgrade to a genuine copy to avoid increased risks of "malware, fraud, public exposure of your personal information, and ... poor performance or feature malfunctions."
The exact pricing of the attractive upgrade offers for non-genuine Windows users were not disclosed by the company but they are expected to be revealed closer to the launch. Just last week Microsoft detailed all nine editions of Windows 10 for various different platforms - embedded, IoT, computers, tablets and mobiles.