Epic Games' Unreal Engine 4 is now free for anyone. All future updates will also be free. Developers and interested tinkerers can now download and use the engine for "everything from game development, education, architecture, and visualization to VR, film and animation," suggests Epic. Only if you ship an application built with the engine and it makes more than $3,000 per quarter will you have to pay a five per cent royalty on any income above that level.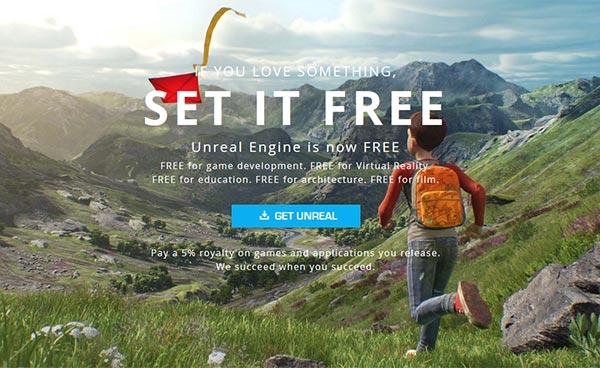 Unreal Engine 4 was first offered in a $19pm subscription starting last year in a market experiment. It appears to have gone very well as Epic says since then it has been in a "whirlwind," and the community has experienced tremendous growth (by a factor of 10) with a "breathtaking" array of new creative applications coming from developers. Thus making the availability and accessibility of the engine to its logical conclusion of being completely free is a step which has now been taken. Epic explains that "as we take away barriers, more people are able to fulfil their creative visions and shape the future of the medium we love".
The free offer puts in your hands "the complete technology we use at Epic when building our own games". Thus you will be able to develop for and support all major platforms with access to the full C++ source code. One thing Epic Games found is that some well regarded developers toyed around with the easily accessed subscription version of Unreal Engine and then became advocates of its use in their day jobs, reports GamaSutra.
Epic reminds us that Unreal Engine 4 is more than a tool, it is a complete ecosystem with a content marketplace, an abundance of video tutorials and documentations, lots of templates and samples, an active forum, Wiki and collaborative projects available on GitHub.
As mentioned in the subheading of this story, current subscribers will receive a pro-rata refund on fees and a $30 credit for the marketplace will be sent to anyone who has ever paid an Unreal Engine subscription.

Epic will be presenting some development grants, from a $5 million pot, at the GDC this week. This targeted funding 'competition' is to help the best quality Unreal development submissions onto success.