Microsoft is reportedly gearing up to expand its video game-based services and is said to be working on a streaming app and game service codenamed "Arcadia". This information comes via sources of the reliable Mary Jo Foley of ZDNet and a job vacancy listing at Redmond.
Arcadia, also the name of the United Earth Government Colony in the Halo universe, is being developed by a new streaming team based inside Microsoft's Operating Systems Group. It will replace the discontinued Rio game-streaming technology which was demonstrated back in September 2013.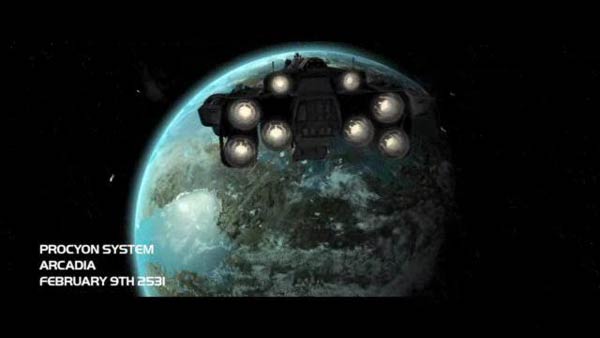 Arcadia looks set to be built on the foundation established by Microsoft's Azure cloud. It is still early on in its development stage so it is unlikely to be formally introduced by the company just yet, meaning that we probably will not be seeing the service unveiled during Microsoft's upcoming Windows 10 reveal event on 21 January. A job post listed by Microsoft backs up the ZDNet source information, as the company is seeking a senior software engineer with explicit mention of the Arcadia codename.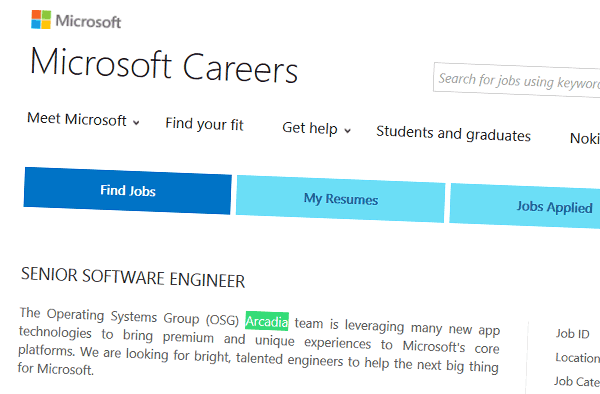 Cross platform possibilities
The speculated purpose for the Arcadia service is games, specifically targeted to run Xbox games remotely and also stream them to phones or tablets. This is rather similar to rival Sony's remote-play that is capable of in-home streaming from the PS4, as well as the beta PlayStation Now service. With Microsoft's efforts in promoting cross-platform integration, the report suggests that the Arcadia streaming service could potentially be able to run on non-Windows devices, or to allow users to make use of Arcadia to utilise Android apps on Windows devices.
The news that Microsoft is hard at work developing a capable game-streaming service might be appealing, at least for fans of its devices. Some companies and analysts see cloud gaming as the future of digital games consumption, and Microsoft certainly seems to believe that its project could become a leader in that space. It actually refers to Arcadia, in the above linked job posting, as "the next big thing for Microsoft".