Several former staffers from Skype, the Internet messaging and calling service acquired by Microsoft for $8.5 billion three years ago, have announced a new mobile communications app called Wire today. The new app is designed for messaging, voice calling and sharing media on smartphones, tablets and desktops, sums up The Guardian.
Backed by Skype co-founder Janus Friis and a team of tech veterans, the freshly launched app claims to solve 'nagging problems' in messaging, voice and file sharing, as it combines elements of Skype, WhatsApp and Slack, a workplace communications service which has risen to popularity recently.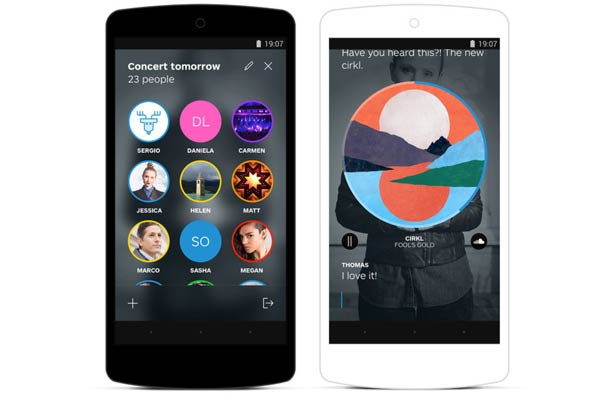 Wire is a vision of how a communications tool like Skype would operate had it been built today - not over 10 years ago. It will combine audio calls with an array of other tools for sharing media and messages with contacts and friends, in addition to many under-the-hood improvements which may not be clear to users at first glance. These include advancements in media processing, audio technology, file compression and delivery, and much more according to the Wire team.
"Skype was launched more than a decade ago. A lot has changed since then - we are all used to free calls and texting, and we have taken to carrying our computers in our pockets," said Friis in a press release. "It is time to create the best possible communication tools, as beautiful as they are useful. Wire is just that."
The audio quality of Wire's voice calls, using the Opus open source audio codec, are supposed to be exemplary. "We have deep expertise in audio technology: we've made many refinements to the audio stack. It's one of our core things," said Wire's co-founder and chief executive Jonathan Christensen.
In the already crowded market of messaging apps, it would seem that Wire is a little late to the game. "There isn't room in a crowded market for something that's me-too," Christensen said, highlighting the importance of having an edge in order for any new entrant in the market to succeed.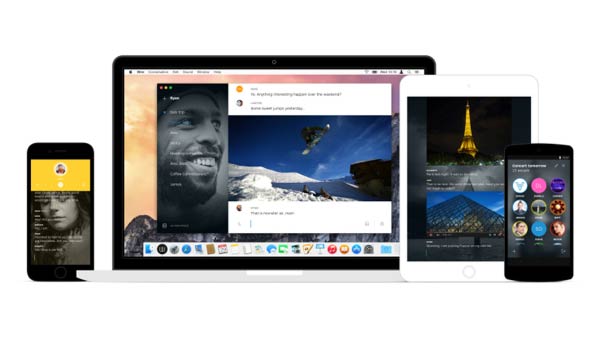 Based around conversations, which can be either one-to-one or group chats, Wire will allow photos, YouTube videos and SoundCloud tracks to be dragged and displayed or played in the chats. The app also populates each user's social graph, organising contacts using various indicators including regularity of chats, and time of the day or week. However, the app does currently lack video support for either real-time video chat or asynchronous recordings. However Christensen says that the company plans to add video chat and other features later on.
Wire uses end-to-end encryption for all of its voice calls, and encryption to and from its data centres for all messages and media to ensure security is minimal concern to its users. The app will be available on iOS, Android and OSX initially, with a HTML5 version currently in development. A PC-compatible application version is expected to be ready in "less than a quarter". The mobile/Mac OSX app is currently free and being rolled out on an invite-only basis.