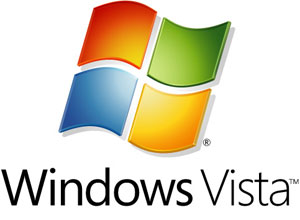 We now know for sure the sort of prices at which Windows Vista is going to sell in the UK -

SCAN Computers

having got Microsoft's permission to start taking orders and immediately ship 32-bit and 64-bit OEM versions and sell retail versions, full and upgrade, for shipping on

the official launch day,

January 30.



Retail versions look just as expensive as we feared - see this HEXUS.lifestyle.opinion, Windows Vista retail doomed unless Microsoft cuts prices.

However, the OEM versions are far more reasonable, as you'll see from the lists of prices below, but do have to be bought at the same time as a qualifying piece of hardware - though this can be a "non-peripheral computer hardware component".



SCAN's VAT-inclusive prices for OEM versions:

Home Basic - 32-bit, £55.92; 64-bit, £56.98
Home Premium - 32-bit, £70.93; 64-bit, £72.09
Business - 32-bit, £89.69; 64-bit, £91.04
Ultimate - 32-bit, £121.21; 64-bit, £122.47


SCAN's VAT-inclusive prices for Vista retail (with 32-bit and 64-bit versions supplied in pack):

Home Basic - £166.98; upgrade £84.53
Home Premium - £198.00; upgrade £133.41
Business - £246.05; upgrade £162.52
Ultimate - £330.53; upgrade £217.32






SCAN's site includes the following extract from Microsoft's OEM agreement

,



PLEASE NOTE : The OEM agreement for Microsoft OEM SOFTWARE DISTRIBUTION.

If the individual software license is a desktop operating system (including Windows XP Media Center Edition), we grant you a nonexclusive right to distribute individual software licenses; provided that each one is distributed with either (a) a fully assembled computer system or (b) a nonperipheral computer hardware component.

A "fully assembled computer system" means a computer system consisting of at least a central processing unit, a motherboard, a hard drive, a power supply, and a case.

A "nonperipheral computer hardware component" means a component that will be an integral part of the fully assembled computer system on which the individual software license will be installed.



Significantly, if the informed speculation in this HEXUS.community thread is correct, the "retail" OEM versions (if we can call them that) will not be restricted for use with just a single PC, as are the hard-coded OEM versions typically supplied with ready-built systems.

Instead - and like retail versions - it appears likely that they can still be used if PCs are massively upgraded and also migrated to completely different PCs.

This follows a change of heart by Microsoft - see, this HEXUS.hardline, PC enthusiasts' clamour gets major change in Windows Vista EULA and the preceeding HEXUS.opinion, Microsoft Vista EULA spits in the eye of self-builders worldwide.

While the OEM prices do make a move to Vista far more affordable, there's still no sign yet that Microsoft will be offering UK consumers anything comparable to the 'Windows Vista Family Discount' scheme. This will allow US and Canadian purchasers of Vista retail to buy two further copies of the same version until June 30 at an ultra-low price - $49.99 each.

Similarly, Microsoft hasn't yet said whether we'll be able to partake of two other schemes offered to our cousins on the other side of the pond.

One is a series of online upgrades (from Microsoft-selected resellers) for Vista users wishing to move up to better versions, as detailed below.



Microsoft suggested prices - Vista-to-Vista version upgrades:

Home Basic to Home Premium $79
Home Basic to Ultimate $199
Home Premium to Ultimate $159
Business to Ultimate $139




The other is an online buy-and-download scheme for complete versions of Vista offered on the Windows Marketplace - again from Microsoft-selected resellers - and where residents of the USA and Canada will also be able to buy and download the Standard, Pro and Home-and-Student versions of Microsoft Office 2007.

So, some good news and some not so good.

We've already got some lively discussions going in the HEXUS.community about Vista pricing, so feel free to share your thoughts in this thread.

HEXUS.links
HEXUS.community :: discussion thread about Vista pricing

Scan support forum on HEXUS.community :: Vista - Now Shipping OEM

HEXUS.lifestyle.opinions :: Windows Vista retail doomed unless Microsoft cuts prices

HEXUS.lifestyle.headlines :: Windows Vista to be delayed again, according to MS (yeah, it looks like we were wrong!)
HEXUS.lifestyle.headlines :: Further delay for Vista consumer launch looks ever more likely (and here, too)
HEXUS.lifestyle.headlines :: Amazon lists prices & Jan 30 availability for Windows Vista

HEXUS.opinions :: Microsoft Vista EULA spits in the eye of self-builders worldwide
HEXUS.hardlines :: PC enthusiasts' clamour gets major change in Windows Vista EULA
HEXUS.hardlines :: Outrage at UK/US Vista price difference
HEXUS.hardlines :: Microsoft proud to hand over Vista 'features' early (but you'll laugh at this one!)



External.links
SCAN Computers - Vista (and Office) buying page

Microsoft USA - Vista home page
Microsoft USA - Windows Vista Family Discount (

not

live as of Jan 23, 07)