New versions of Microsoft's Skype desktop client have been introduced today. The big change is that the program is straying from its traditional focus on video and voice calling and instead, making a shift to refocus on instant messaging. The freshly updated Skype for Mac and Windows announced today benefits from a new mobile-style redesign as well as improved chat experience.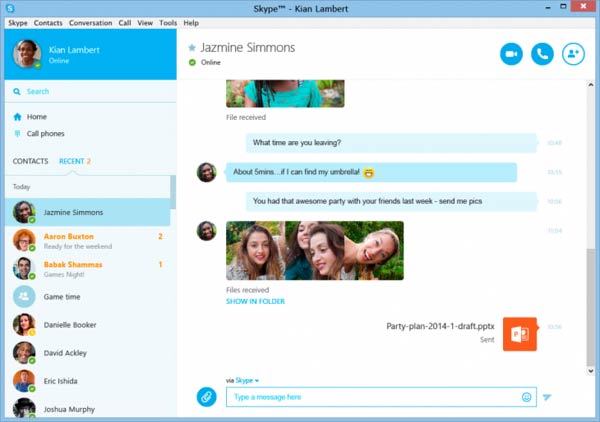 Skype for Mac has been updated to version 7.0 and a preview version for the new Skype for Windows was also made available. The company highlighted its efforts in making the overall look and user experience more consistent whether users are using a mobile device or a desktop PC. Skype users can now see in-line thumbnail pictures of their contacts, a new bubble-style chat design and coherent bold icons for chat, video calls and audio calls.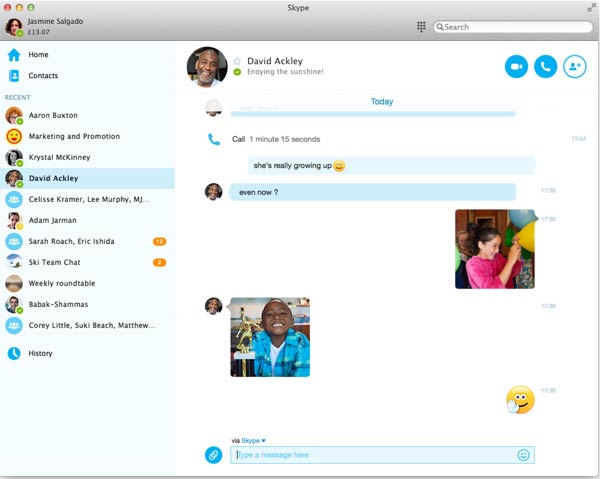 In addition, Skype has refreshed the chat experience by improving file sharing with icons displaying the file type, photo display are fully inline, the UI has a cleaner look, and the free group video call feature works "better than ever".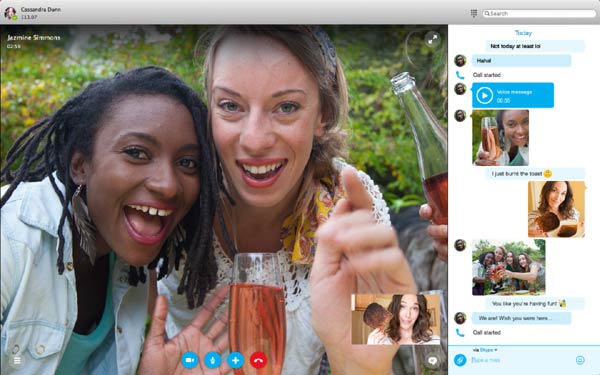 A new side-by-side design on the Mac platform will further enhance the communication process to enable text and picture messaging while in a video chat (see above). Meanwhile the mobile-style layout aims to simplify the interface. It is said that the redesign will help Skype better fit in with Mac OS X Yosemite, which is expected to be released later this month.
Both clients are available now and you can download Skype for Mac 7.0 and the preview for the new Skype for Windows by clicking on the links.