Epic Games has shared the very first video footage of its upcoming first-person shooter, Unreal Tournament (based upon UE4), giving fans a sneak peak at the upcoming game's first-ever Deathmatch. Unreal Tournament is set to be released as a free, multiplayer game on PC and Linux, which will be built and developed using Epic's Unreal Engine 4.
The game developers promise that Unreal Tournament will be developed collaboratively by the community and show us the first fruits of their labour. The video below shows senior designer Nick Donaldson explaining that the game currently has a working weapon system, kill scoring and a "very basic movement prototype" with simplistic interactions that all contributed to a "playable" first ever deathmatch.
However, all the basic, early build arena and game footage aside, the video also shows how much fun the team is having during the process, with much passion for the project shining through. With no release date planned for the game at this time, Epic has hopes to deliver something more widely playable this year.
"We're rolling here, so we'll be getting the game out to everybody soon and we're really excited," community manager Stacey Conley said in the video.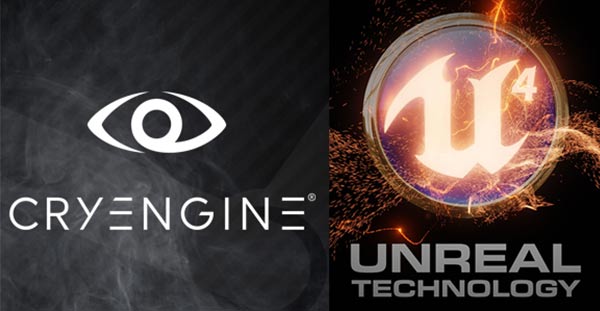 Crytek releases CryEngine license subscriptions on Steam
Epic Games' software rival, German video game maker Crytek, has officially released its CryEngine license subscriptions via Valve's Steam service. It hopes to reach new customers via the largest digital-distribution software store in the PC industry.
The game development engine was first announced back in March at GDC 2014 and is available through a subscription package to allow developers access to the technology for a monthly fee, instead of purchasing the license in full. New titles using CryEngine include Star Citizen, a crowd-funding sci-fi space game from Chris Roberts which recently broke the $44M funding milestone.
Crytek is also providing more support through Steam with features for small developers such as the Steam Greenlight service. "We needed an ecosystem to release games, so Steam made sense," said Carl Jones, business development director at Crytek.