Microsoft has officially announced UK pricing for its Office 365 Personal, a consumer subscription option which will offer users a plan that's cheaper and meant just for personal use. Notably for iOS users it is the cheapest option to unlock editing and document creation in the new iPad apps.
Pricing information for UK users has finally been released with the new Microsoft Office 365 Personal available for £5.99 per month or £59.99 per year, saving about £12. (US prices are $6.99 USD/month or $69.99 USD/year) This will allow a single user to be licensed to access the Microsoft's Office suite on one PC or Mac plus a tablet, which can now include Apple's iPad, thanks to the recently launched Office for iPad. It will permit users access to Office 365 services along with the rights to download and install the Word, Excel, PowerPoint and OneNote applications locally.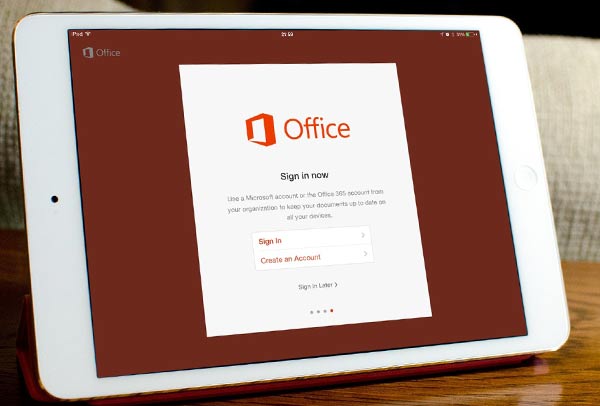 In addition 60 minutes of Skype calls per month and an extra 20GB of OneDrive storage space is offered to any who subscribe to the Office 365 Personal plan. These extras would total to around £3 in value if bought separately.
"An Office 365 Personal subscription allows for one PC or Mac, and one tablet (including iPad) to be connected to the service, and is the best option for individuals interested in using Office 365," said Jevon Fark, senior marketing manager for Microsoft Office, on the Office blog. "By offering Office 365 Personal, in addition to Office 365 Home, we are better positioned to deliver the right Office to a broader range of households – whether it's an individual or a family of five."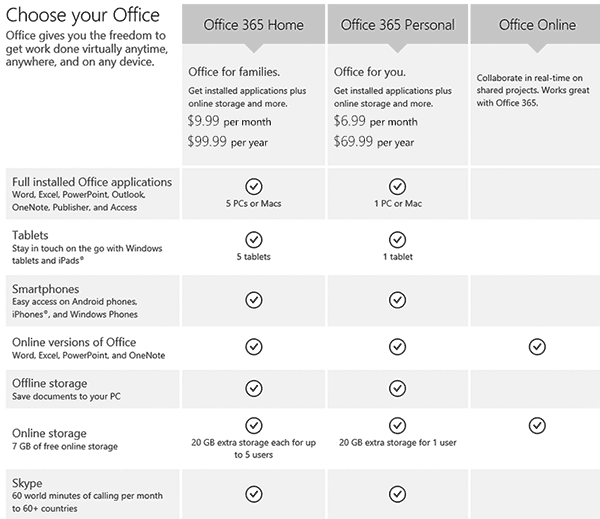 Office 365 Home was previously the lowest priced subscription at £7.99 a month, or £79.99 a year. This Home plan makes a lot more sense for a household/family as it includes access for up to five users on one PC/Mac and one tablet each.
Microsoft also announced a series of updates to Office Online on Tuesday, adding several new features to its suite of online productivity apps and including shortcut installations for ChromeOS users.