Just one week after Microsoft unveiled Office for the iPad, the company has proudly announced via Twitter, that it has topped 12 million Office app downloads.
Microsoft's new apps hit the number one spot in Apple's App Store after only 12 hours and have continued to dominate the charts. The launch of this set of iconic productivity software apps has been keenly anticipated for a couple of years. iPad Office apps are free to download and support viewing and presenting of Microsoft Office format documents without any fee.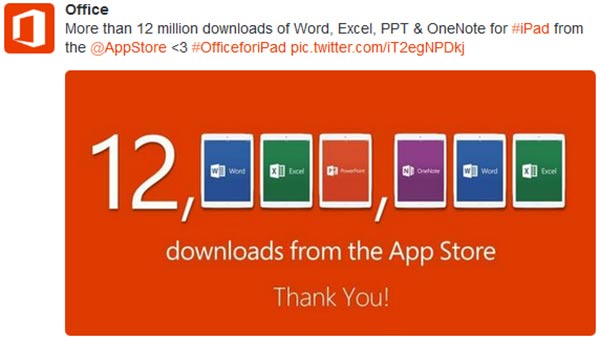 To create and edit documents the iPad office apps require a paid subscription to Office 365. So far it is unclear as to how many of the 12 million downloaders have actually paid for this enhanced level of service so it's hard to see a meaningful result from Microsoft's strategy of allowing its crown-jewels office suite to run on Apple's popular tablet computer.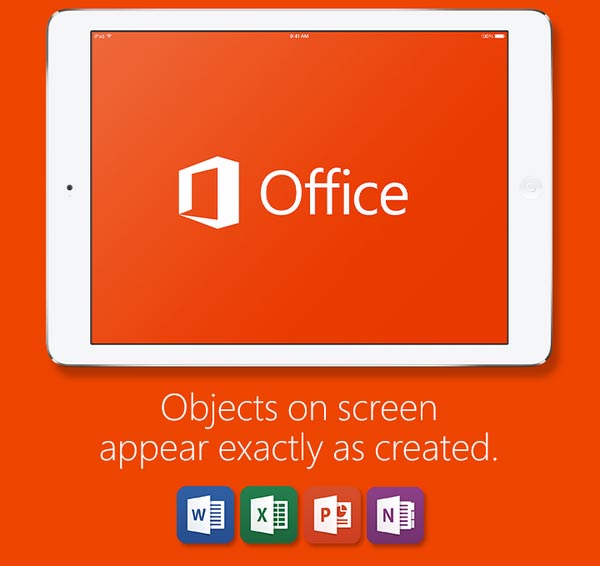 Microsoft has declined to state how many Office 365 subscriptions have been sold via Office for iPad in-app purchases or to users of Office for iPad as a whole, following enquiries by the Seattle Times. Nevertheless, the figures show an obvious interest in Office for iPad and it is a good sign for Microsoft as it is likely to lead to more users becoming paid subscribers in the future. Office for iPad apps are also currently among the 'top grossing' titles in the App Store which does indicate a good level of purchasing going on.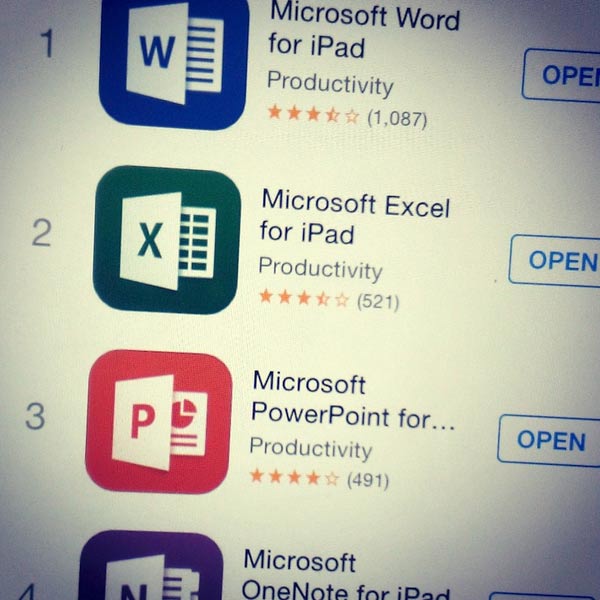 "We're extremely pleased with the Office for iPad interest we've seen from consumers and business alike. We have no additional details to share," Microsoft said in a statement. Hopefully, if Microsoft doesn't share this data via some kind of social media boasting in the meantime, we will find out when the next company financials are published for investors to peruse.