If the Microsoft Xbox One could run all the Windows 8 Store apps already available, would that make it much more attractive a proposition? It looks like this cross compatibility of Microsoft's upcoming next-generation console and Windows 8 PCs has just been confirmed by Dell on its official online shop.
We've had a hint of two that this feature would be arriving before and it's not really very surprising that the Xbox One will work this way – it's basically an AMD powered PC with the Modern UI sitting above three operating systems, one of which must be Windows compatible. "We have multiple operating systems that are able to co-exist to allow game developers ... to get exclusive access to a bunch of resources," said a senior Microsoft exec to Polygon in May. He went on to explain "The Xbox One runs on three distinct operating systems. One powers the games, another, the kernel of Windows 8, powers the apps and a third, always-on operating system, connects the two."
Dell's snippet about the cross-platform compatibility, seen first on its online store this weekend (as above), reads as follows;
"Xbox One Features

Windows 8

Consider the game officially changed. With all your favourite Windows 8 apps able to be run on and synced to your Xbox One, now your phone, desktop, tablet and TV can all give you a unified web and entertainment experience."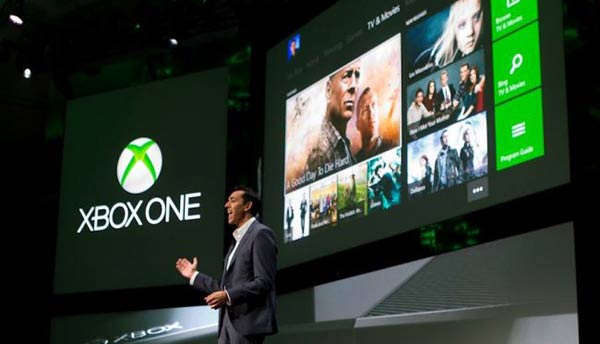 Also in preparation for its domination of your computer, tablet, phone and living room Microsoft recently updated the "app-roaming limit" of Windows devices from five to 81. The change was implemented on 9th October, meaning that a single Microsoft account can now sync apps on more than five devices, up to a maximum of 81 devices. That should be enough?