Microsoft CEO Steve Ballmer revealed to attendees at a Gartner sponsored event in Florida, that Microsoft Office for iPad will be forthcoming - but only after it has had a touch-first user interface added to it and made its debut on Windows devices. Ballmer also noted that work on this software is currently "in progress".
Earlier this year, in mid-June, Microsoft launched an Office Mobile app aimed at iPhones. The app looked and functioned a lot like the Office for Windows Phone app but required an Office 365 subscription and didn't offer any tablet style touch interface enhancements for the iPad crowd. (It will be interesting to find out if the Office for iPad app requires an Office 365 subscription.) Microsoft had some advice for iPad users, coinciding with the Office Mobile app launch, which was basically this - if you want Office on your iPad then use Microsoft's web apps.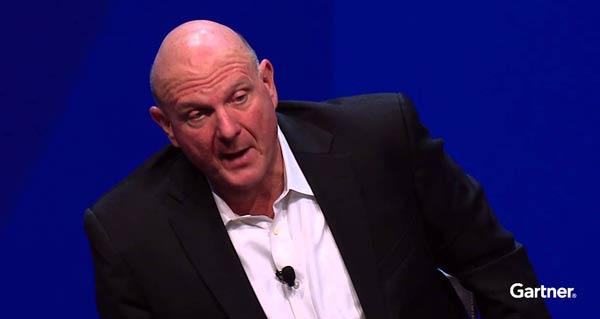 "Word, PowerPoint and Excel are all authoring tools," said Ballmer. "They are optimized for use with keyboards and mice. The last time I checked, the iPad didn't have a paradigm for keyboard or mice. iPad will be picked up when we do what I would call not just a touch-enabled, but a touch-first user interface. That is in progress for both Windows 8 and other platforms," explained Ballmer yesterday. However he thought it unlikely that Apple would allow his firm to make Outlook available on the iPad. Previously Microsoft has shown just one of the office apps in a touch-enabled custom interface form; PowerPoint.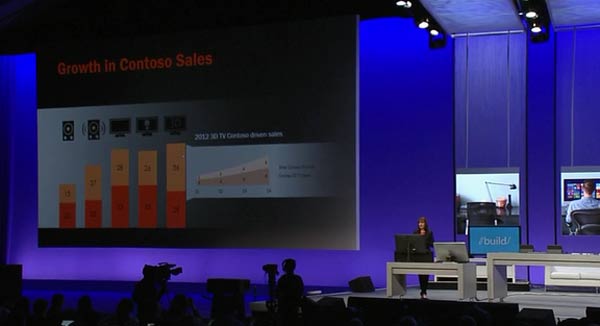 Showing off PowerPoint for touch at Build 2013
Windows Modern UI everywhere
Also at the event the outgoing Microsoft CEO touched upon another few topics concerning the company's plans in the not-too-distant future. The most important of these is the continuing push for one Windows platform across multiple devices. "Sometime in the next short cycle we'll see great progress on that. What it really means common user interface, common programming interface, common security architecture and user interface adaptability and common developer model and key services," he said.
Stylus is in style
Pen systems got a special mention "I believe in the power of the pen," said Ballmer. "I think a lot of systems will have a stylus built in. We're going to go all in." So we can expect to see more Surface devices with styli.
82-inch Windows 8 tablet
Another interesting nugget was that Microsoft is working on an 82-inch screened Windows 8 device. Ballmer joked that "It looks great on a wall, but isn't very portable". These screens will make the ones in the Fox news room we saw yesterday look small.