A new free feature has been added to the Skype messaging program. The Skype blog announced that Skype Video Messaging has come out of beta and is now available on most platforms that can run the program. Now if a contact is offline or unavailable you can record a short video message and send it to them, they will be alerted about it the next time they sign in to Skype.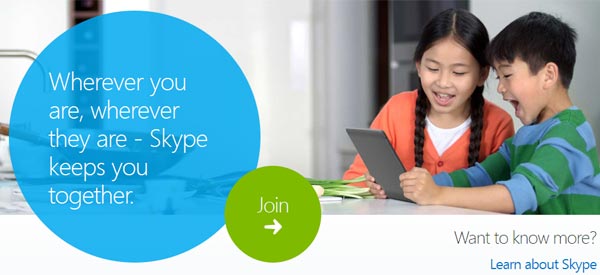 With the new Skype Video Messaging, basically a video voicemail facility, you can send videos of up to 3 minutes in length to your offline contacts. The service is free to all Skype users and you can send as many as you want. The ability to send and to receive such videos is available on the following platforms; Skype for Windows desktop, Skype for Windows 8, Skype for Mac, Skype for iPhone, Skype for iPad, Skype for Android and Skype for BlackBerry. Noticeably absent from that list is Skype for Windows Phone.
If you don't know when or if this new service maybe useful to you Microsoft has some scenarios thought out; "Want to say goodnight to your kids while travelling, but you'll be up in the air? Need to wish your dad a happy birthday, but can't seem to catch up? Spot something interesting while you're out and about, and want to share with your friend?"
The video messaging function is pretty easy to use, check out the video above and if that's not enough there's a step-by-step list on the Skype blog. Once you've recorded a video message you can preview it, delete and re-take it until you are happy. However once you've sent it you can't cancel its delivery, even if the recipient hasn't received it yet.