CyberLink shines the Blu-rays on PowerDVD





Checking out the Cyberlink stand, I was given a demo of Blu-ray running on a modified version of PowerDVD 6.



Performance seemed fine on the Pentium D 820 rig that was being used. There was no visible sign of dropped frames or artefacting and all the new interactive features of Blu-ray seemed to work okay.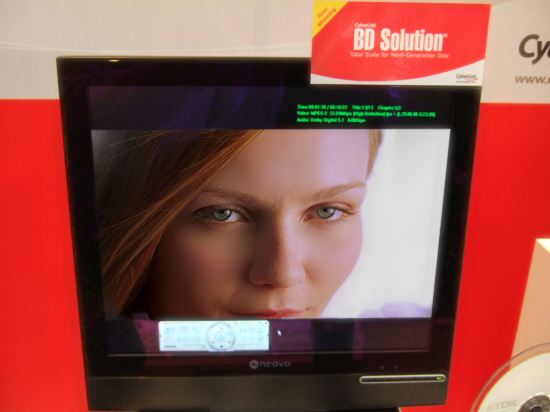 The demo was being fed out through an AG Neovo LCD monitor at 1280x1024 using MPEG-2 compression, so I assume the footage being played was 720p rather than the more demanding 1080i or 1080p format - though that couldn't be confirmed by the PowerDVD software or talking to a Cyberlink rep.

In terms of availability, the software is ready now with modules to support Blu-ray and HD DVD playback. However, due to some concerns over the system requirements and potential compatibility issues with different make/models of drive, the program will be initially available only to OEMs once Blu-ray and HD DVD titles become available.

Also on show at Cyberlink's stand were several interesting Cyberlink-compatible TV-tuner boards, including an amazing combi unit from Twinhan offering dual digital terrestrial (DVB-T), dual digital satellite (DVB-S) AND dual analogue video-in. Other highlights included dual-DVB-T tuners from Lifeview and Terratec. All the above-mentioned tuner boards make use of the now standard (but massively under-utilised), PCI-E x1 slots.