Nokia is rebranding its mapping services as "Here". Now it's not just going to be confined to Windows Phone devices, the company is aiming much wider than that; making apps for other mobile platforms like iOS, Android and the Firefox OS. Read more about the Here maps app for iOS erm... here.
On Windows Phone 8 and Nokia branded Windows Phone 7.5 devices Nokia provides a rich set of location based apps such as Nokia Drive, Nokia Transport, Nokia Maps, Nokia Pulse and Nokia City Lens. The apps have a good reputation for their swish functionality and also their accuracy, as a result of Nokia's acquisition of NAVTEQ. While the different Nokia apps use the same mapping data the software implements "computational cartography, the ability to produce maps on-demand and tailored to their actual use cases".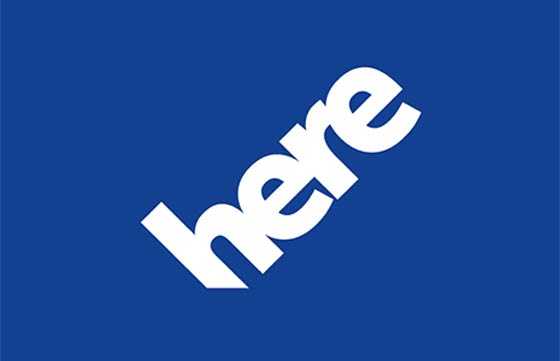 Nokia says that it isn't reserving Here functionality for its own Windows Phone devices but that it is "opening it up to all devices and operating systems to give everyone, with any type of device, the possibility to recognize and the ability to use the best location platform in the world". Within the new mapping services suite is a technology called LiveSight which powers Nokia City Lens and can be used in other future applications. It will be integrated into, and accessible from within, Nokia Maps shortly. To make Nokia maps more complete, and to compete better with Google Maps, Nokia announced the acquisition of Earthmine, a company that collects, processes and hosts 3D street-level imagery. This is for improved "street view" functionality.
Several reports suggest that Nokia has a good opportunity to do well with this technology especially considering the weaknesses in Apple's latest iOS 6 maps offering. The "Here" brand will live outside the Nokia brand as an independent entity. Nokia President and CEO Stephen Elop said that "with Here we can bring together Nokia's location offering to deliver people a better way to explore, discover and share their world." He added that "we can extend our 20 years of location expertise to new devices and operating systems that reach beyond Nokia. As a result, we believe that more people benefit from and contribute to our leading mapping and location service."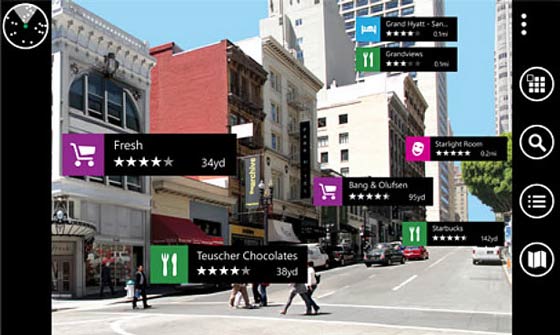 Why would Nokia be so generous you may ask? The FT spoke to Martin Garner, an internet analyst with CCS Insight research, who said that "Nokia is now in head-on competition with Google across the major smartphone platforms. This is a logical extension of its strategy to make Maps a horizontal technology, similar to Google's approach with search."
I've used Nokia mapping applications recently on a Nokia Windows Phone and have been impressed with the functionality and accuracy. It will be interesting to see if the suite of location based apps integrates into the OS as silkily on Android and iOS as they do on Windows Phone.