Nokia has confirmed it has signed a deal with Oracle Corp, the world's third largest software company. The new deal, announced at the OracleWorld conference in San Francisco, will let Oracle customers enable access to Nokia mapping services from within Oracle applications. Nokia bought Navteq in 2008 and has been enjoying success recently, licensing out access to its mapping data to Groupon, BMW, Mercedes and Amazon (replacing Google Maps) among others.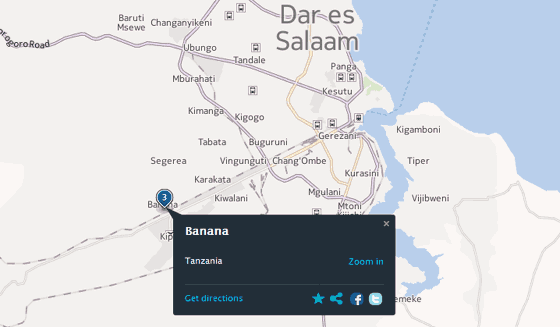 Speaking to Reuters, Martin Garner, an analyst from British consultancy CCS Insight, said "Nokia has been on a mission for the last 18 months to sign mapping and location deals with large internet players. The deal with Oracle extends this and broadens the large enterprise market for Nokia's location services". Nokia's location services have been growing while its phone business is still desperately in need of a revival. However the maps business is a minor contributor to its bottom line, currently generating only four per cent of company revenue.

Nokia Maps is a well regarded service that is used extensively in its smartphones and will be built in to all Windows Phone 8 devices. There was an interesting infographic published on the Nokia blog comparing the WP8, Android and iOS 6 built-in mapping facilities. (Click to enlarge the inforgraphic to the left)
Mapping has been in the headlines recently as Apple has attempted to foist upon its customers an inferior product with the release of the iPhone 5 and iOS6. The competent Google Maps application was replaced in the new OS by Apple's home brewed mapping software featuring many inaccuracies and strange bugs. User dissatisfaction with the new Apple maps was so vociferous that the CEO came out from his shelter to give an uncharacteristic public apology.