Microsoft's Windows 7 OS has finally toppled its venerable XP sibling, in the market-share stakes.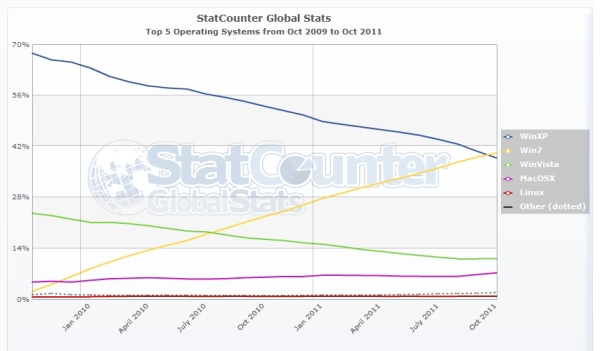 The above chart from StatCounter, places Windows 7's market-share in at 40.15 per cent, eclipsing Windows XP at 38.78 per cent, this month. Microsoft's other serving - Windows Vista - is shown to notch up 11.14 per cent, still ahead of Apple's Mac OS X and Linux, which come in at 7.26 per cent and 0.82 per cent, respectively.
Microsoft is said to have declared at its recent BUILD event, that Windows 7 has sold in excess of 450 million copies to date.