Earlier this week, Google announced - via the Chromium Blog - that it would be dropping support for the H.264 video codec in HTML5 video in upcoming releases of Chrome. Instead, the search-giant will be encouraging sites to use its own WebM container format and the VP8 and Theora codecs for web-based video files.
The reason for the move essentially came down to one of openness - WebM and Theora are open source, whereas H.264 is a proprietary standard which requires royalties to be paid by anyone using it professionally. However, H.264 is by far one of the most widely used video formats on the web, and this move means that Chrome users will have to download a plug-in to watch videos using it. Flash videos using the codec and watched in Chrome will obviously still work as normal.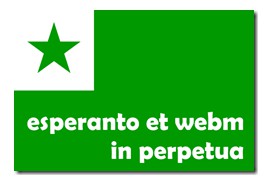 The move has caused a bit of a stir across the web, with H.264 supporters deriding the removal. Microsoft's web evangelist Tim Sneath lampooned the decision by writing 'an open letter from the President of the United States of Google' and comparing the move to dropping support for English in favour of Esperanto and Klingon.
Of course, not all parties were against it. Opera's Haavard defended Google's decision while simultaneously slamming an article on Ars Technica that called it a 'step backward for openness'.
With HTML5 video still in its relative infancy - at least compared to the juggernaut that is Flash - the entire issue is unlikely to have a major impact in the immediate future. However, with Google's ability to influence the web - especially through its ownership of YouTube - and support for WebM either available or planned in Firefox, Opera, Chrome, IE9 and Adobe Flash, it's possible that H.246's days as a wide-spread web standard could be numbered.