There was a lot of buzz in the run up to the launch of the Internet Explorer 9 beta last week, and Microsoft undoubtedly spent a lot of money to make sure that everyone knew that it was coming.
It looks like at least some of that investment has paid off, though, as the company has revealed that the browser was downloaded more than two million times in its first 48 hours. This compares to only 1.3 million downloads of the IE8 beta over its first five days - though there was far less marketing hype surrounding that launch.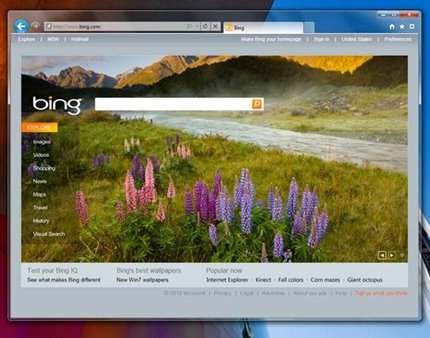 The company also boasted that it had seen over nine million visits and 26 million individual page views to its 'Beauty of the Web' site. In addition, there were four million page views of the IE Test Drive site, which is home to a number of benchmarks and demonstrations of the new features enabled in the browser.
Though Microsoft may be content to blow its own trumpet, we all know that the success of a browser isn't measured in downloads. The real test of whether or not IE9 has gained any ground will come in a few months time when browser market share stats for September and October are made available.
Until then, feel free to go over our coverage of the London launch-event, read our look at the new features found in the IE9 beta and pass judgement for yourselves.