Another app store
Intel has been working on its AppUp portal for some time, but at this week's IDF show Renee James announced that the app store has 'gone gold' and is now ready for prime-time consumption.
The platform is to provide a central hub for users to find programs - gaming and social networking apps, primarily - optimised for Atom-based netbooks running either Windows or MeeGo. Much like its mobile brothers, AppUp will give developers easy access to customers while users will be able to find the software that they need without the hassle of searching across the Internet.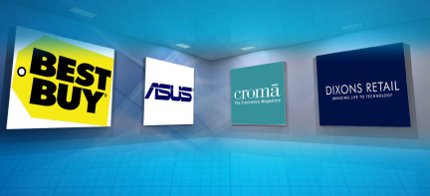 Intel went on to list a number of partners developing games for the store, including Konami, Namco and Sega. On top of this, the company's wholly-owned subsidiary Havok revealed that it would make a specially-optimised version of its physics SDK freely available to any devs working on games for Atom-powered netbooks.
Also appearing on the app store will be Barnes & Noble's NOOK software. In addition, the presentation unveiled a brand-new AppUp developer conference, called Elements.
Coming to DSG and Best Buy soon; try before you buy
Perhaps the biggest news, though, was a partnership with retailers Best Buy in the US and Dixons Retail (DSG) in the UK, as well as hardware manufacturer ASUS. This will see the companies open their own AppUp-based storefronts and distribute them on selected netbooks. Dixons commented that it will open the virtual doors for its AppUp store on November 1, while DSG's own-brand Advent laptops will have it pre-installed from the start of 2011.
AppUp's one advantage over the competition appears to be a try-before-you-buy scheme, where the user is able to trial the software for 24 hours without committing to a purchase.
Hanging on the coattails of Atom
Will AppUp succeed? We think Intel hopes to cash in its expanding portfolio of chips and manufacturer tie-ins by eventually transitioning AppUp from a netbook-centric model to one that encompasses all manner of Internet-connected devices - smartphones, Atom-embedded devices, and smart TVs spring to mind. The key here is to leverage the Atom hardware for all its worth, no matter which form factor it's presented in.