Windows Search 4.0, Microsoft's latest revision of its desktop search utility, has been rolled out to Windows XP and Windows Vista customers via Windows Update.
The latest version, released onto the web back in early June, is said to provide better performance and reliability. Today, the improvements are available via Windows Update as an optional install on Windows XP and a recommended install on Windows Vista.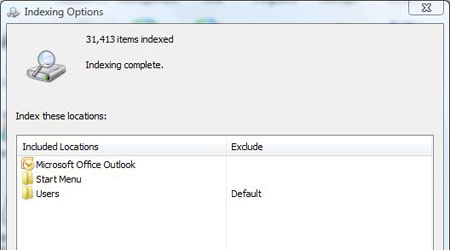 Microsoft states that all Windows Vista users will eventually receive the update automatically, but that the roll out will be very gradual. If you've yet to receive Windows Search 4.0, you'll now find it ready and waiting in Windows Update, from where it can be selected and installed manually.
Windows XP users will find that Search 4.0 adds a new system tray interface, in addition to deeper indexing and support for encrypted documents.
Microsoft adds that following installation, a system reboot will be required and your data will be re-indexed by the newly installed search engine.