If you're keen on the idea of setting Guinness world records, or if you're just a Firefox fan through-and-through, today is Firefox 3 download day.
As mentioned previously, Mozilla will mark the occasion with a promo-turned-event that aims to set a Guinness world record for the most software downloads in 24 hours.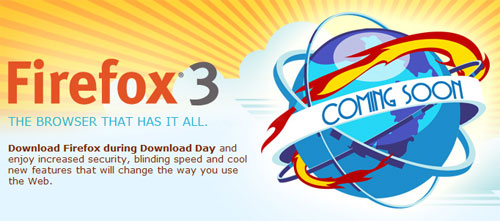 Firefox 3, which promises page loads up to seven times faster than Microsoft's Internet Explorer, will be available to download from getfirefox.com at 10am PDT (6pm GMT).
Related reading
Firefox 3 to launch on Tuesday, June 17th
Useful links
Official Mozilla website: mozilla.com
Official Firefox 3 Download Day website: spreadfirefox.com