HEXUS last wrote about PC Building Simulator back in early 2017 when it was a pre-alpha free release on Steam. Since that time the game's development progressed to become a fully fleshed out and popular application on Steam, which has garnered a lot of very positive reviews, as well as a selection of free and paid for DLCs.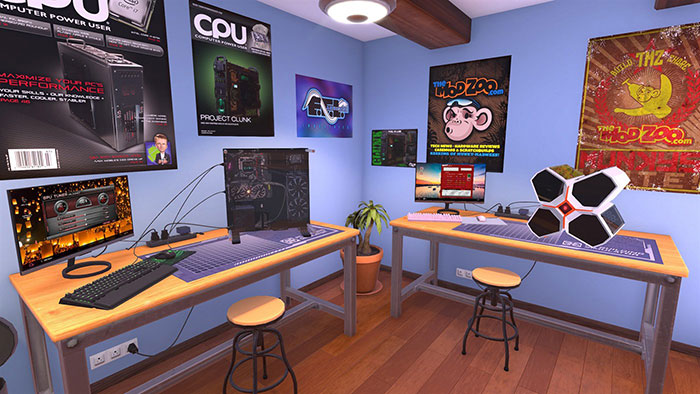 PC Building Simulator has expanded significantly since our initial coverage to offer utility value for people who build PCs in the real world. Thanks to the game's partnership with major PC component makers likes AMD, Intel, Nvidia, Asus, Corsair, EVGA, Gigabyte, InWin, MSI, Razer, NZXT, and many more - the component and chassis sizes in this virtual PC making environment tally with the real thing. Thus you can build your dream PC in the simulator and it is quite likely it will work out in practice. You can even add flair such as RGB LED components, fully customisable water cooling loops, and more.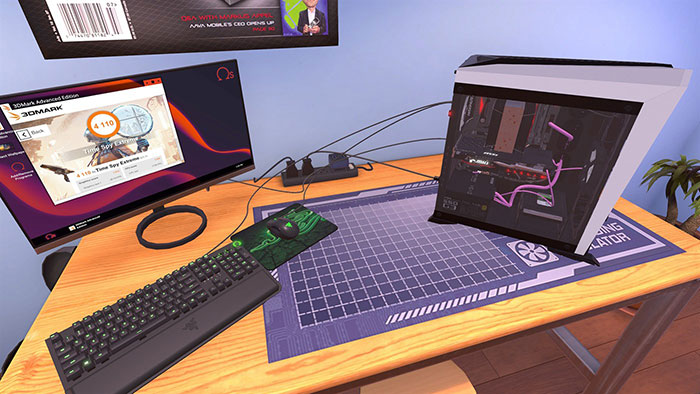 Going further, once your PC is assembled it is even possible to test, 3DMark benchmark, then optimise the virtual PC you have constructed by overclocking it via various tools and BIOS adjustments, and then re-testing with alternative components to see the benefits/drawbacks of a change.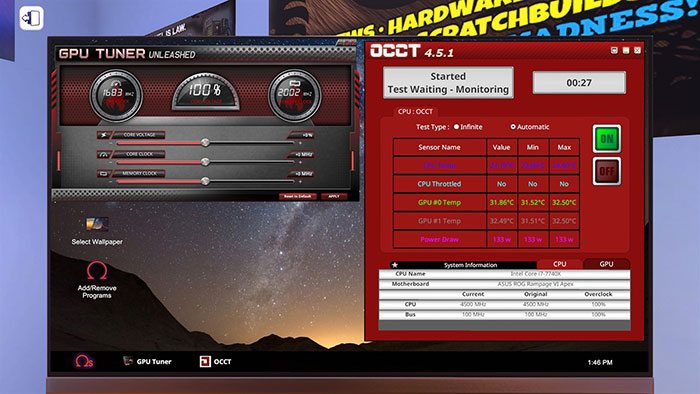 Now, PC Building Simulator has been ported to the current generation consoles; Nintendo Switch eShop, PlayStation 4 and Xbox One (Xbox Play Anywhere). It is hard to know whether it will be as popular on the consoles but perhaps the story mode will get used on consoles more - where you work in your uncle's PC repair shop, fixing and repairing customer PCs to earn cash for your dream PC project.