Just ahead of the weekend Microsoft released a sizable update to those running the newest version of Windows 10. KB4505903 applies to Windows 10 May 2019 Update and brings the OS version up to Build 18362.267. It isn't a feature update, but delivers a rather long list of improvements and fixes. Interestingly, Microsoft's highlighted fixes didn't list something that had been annoying some users for a while - the DPC latency issue in Windows 10 - though this has been warmly welcomed now people are aware of the change.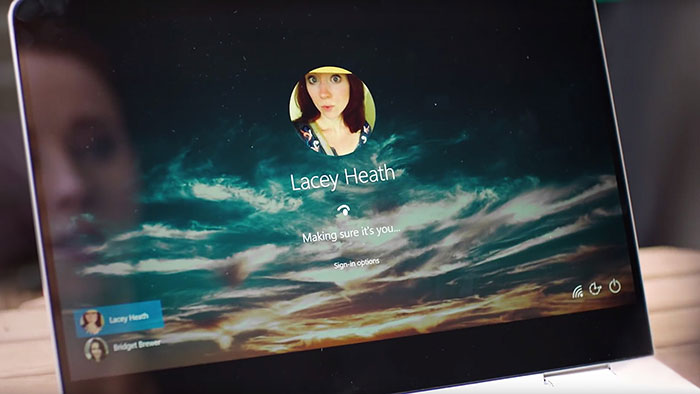 Microsoft highlights the following changes delivered in KB4505903:
Updates an issue that prevents Windows Hello face recognition from working after you restart a device.
Allows Microsoft Edge to print PDF documents that contain landscape and portrait-oriented pages correctly.
Allows Microsoft Edge to open PDFs that are configured to be opened only once correctly.
Updates an issue that may display colors incorrectly when viewing an image on 10-bit display panels.
Updates an issue that may prevent you from changing the display brightness after your device resumes from Sleep or Hibernation.
Updates an issue that may prevent a device from going to Sleep mode when some applications that rely on Bluetooth are open.
Improves Bluetooth audio quality when using certain audio profiles for extended periods.
Improves compatibility with the Window-Eyes screen reader application.
Ensures that the Start menu works as expected when new users sign in to Windows.
Updates the Windows Ink Workspace by simplifying the menu and adding direct integration with the Microsoft Whiteboard app for a richer collaboration experience.
There are plenty more changes if you want to delve in to the release notes, linked top.
As noted by MSPowerUser, DPC latency issues introduced in the 'May 2019 Update' were a common gripe for users. DPC latency spikes would occur in this OS and frequently manifest as audio distortion or similar issues.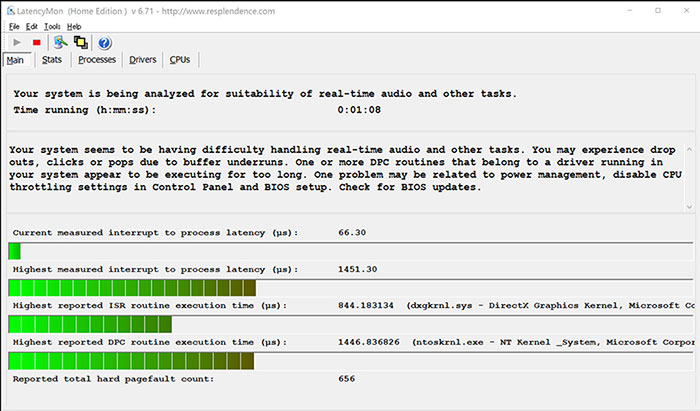 Example audio issues
If you are interested in getting up to date and applying KB4505903 ASAP, you don't need to wait for it to be offered up via the Windows Update rollout. Instead, you can grab it directly (choose the appropriate 1903 OS version download for- x64 or x86, Arm64, Server x64).