Amazon Alexa on Windows 10 devices
When the Alexa Windows 10 app launched last year there were only a handful of PCs which allowed users to wake Alexa by voice alone. Others would have to press a button to issue voice commands. In other words it used a push-to-talk method.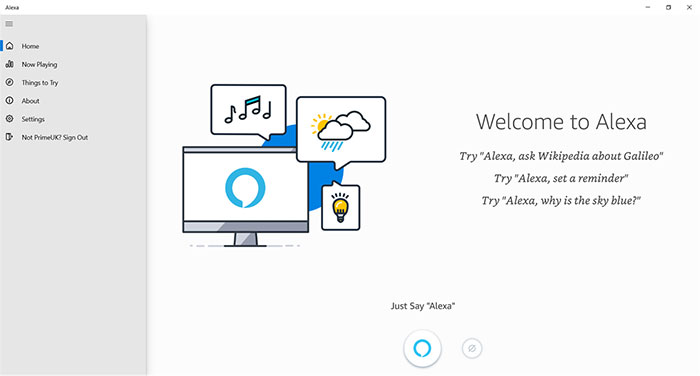 Now the Amazon Alexa app has been updated to that it can listen for the Alexa wake word and jump into action straight away when summoned. Of course the app, if not the current focus, has to be running in the background or minimised, for this keyword summoning to function. The always listening for keyword mode is a toggle in settings, so it can be turned off.
Thus, with the Amazon Alexa app running on your Windows 10 PC it can now act just like an Amazon Echo speaker, thanks to this hands-free functionality. Grab the app direct from the Microsoft Store if you are interested.
Cortana AI boost
Another bit of news from the current BUILD2019 developer conference concerns the Cortana digital assistant. Microsoft has previewed a smarter Cortana assistant which uses new conversational AI technology from Semantic Machines.
If you watch the video above you will see that it doesn't really intro any new Cortana functionality - she can already schedule calendar events, reminders, connect to Alexa skills, and look up varying data for you - it is the conversational interactions and smart scheduling manipulations that make this seem so appealing.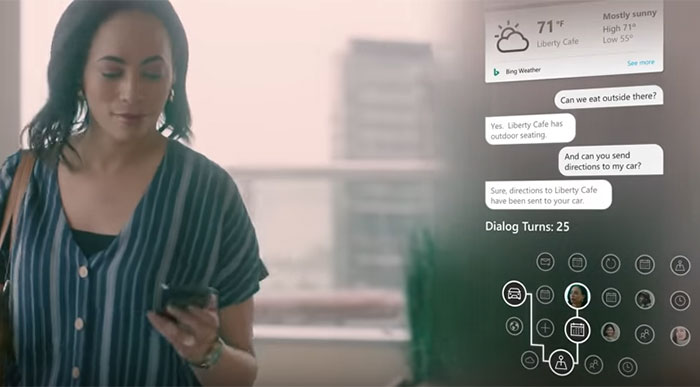 In the embedded video the business lady is probably using Cortana via the Android hosted Microsoft Launcher app. However, if you have an Android phone you already have access to Google Assistant which has its own strong points, like being able to book appointments at restaurants, hairdressers etc.