Microsoft has announced that Office 2019 has been released for Windows and Mac. The revamped Office suite is the 'on-premises' update to the Office 2016 suite and delivers "a subset of a long list of features that have been added to Office 365 ProPlus over the last three years". Office 2019 suite buyers will receive updated versions of Word, Excel, PowerPoint, Outlook, Project*, Visio*, Access*, and Publisher*. (* = Windows only).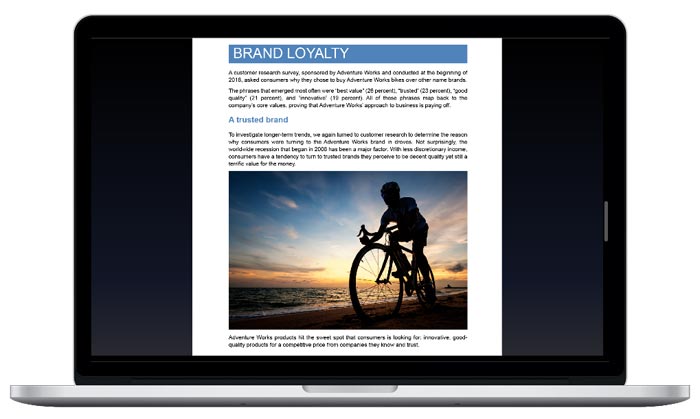 Microsoft emphasises that if you want the "most productive and most secure Office experience -with the lowest total cost of ownership for deployment and management," you will be using its Cloud-connected Office 365 ProPlus. Furthermore, as Office 2019 features are now set in stone, Office 365 will continue to be extended and enhanced with innovations in collaboration, artificial intelligence (AI), security, and more.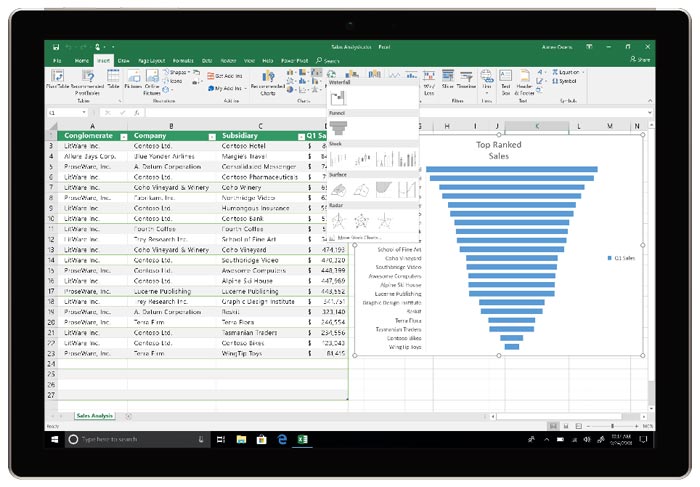 Back to the topic of the shipping Microsoft Office 2019 suite and the following app-segmented benefits might be appealing to users of Office 2016 or earlier:
Word 2019 and Outlook 2019 now include Focus Mode to keep your content front and centre. Microsoft says that learning tools, like Read Aloud and Text Spacing, make it easier to engage with your content.
Excel includes powerful new data analysis features, including new formulas and charts and enhancements to PowerPivot, says Microsoft.
PowerPoint 2019 helps you to create cinematic presentations with new features like Morph and Zoom. Improved inking features come into play too, so editors can make use of a roaming pencil case, pressure sensitivity, and tilt effects.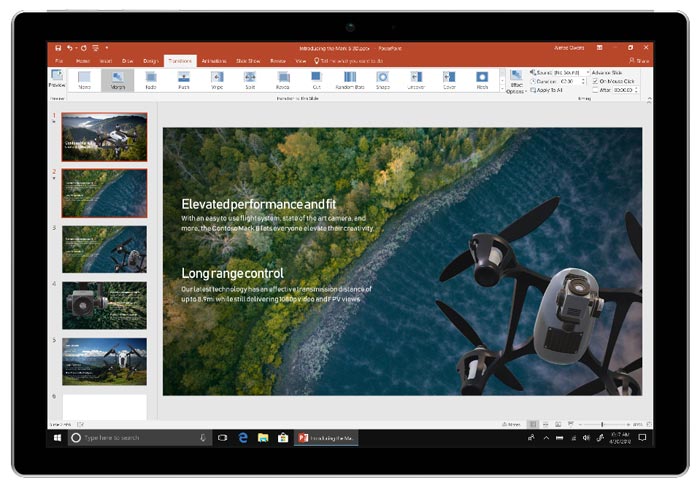 If you are wondering what happened to OneNote, Microsoft says that OneNote for Windows 10 replaces OneNote 2016 as the default OneNote experience on Windows for Office 365 and Office 2019. OneNote for Windows 10 is included with the Windows 10 OS. Alternatively, OneNote 2016 is available via the Office Deployment Tool.
Consumer versions of Microsoft Office 2019 will become available in the coming weeks. Microsoft says that despite its focus on cloud it will continue to create on-premises versions of Office which do not require internet access to operate.