Microsoft has made a move that will smooth the transition of corporate and institutional customers from Windows 7 to its newest OS. In a blog post entitled 'Helping customers shift to a modern desktop,' the company reminded Windows 7 users that extended support for the OS will be ending on 14th Jan 2020. As that date draws close, Microsoft has announced that it has decided to offer paid Windows 7 Extended Security Updates (ESU) through January 2023.
Windows 7 ESU will be sold on a per-device basis (pricing wasn't revealed). To motivate 'modern OS' hold-outs Microsoft will increase the price for its extended support every year over the three years. It says that Windows 7 ESU will be available to all Windows 7 Professional and Windows 7 Enterprise customers in Volume Licensing, with a discount to customers with Windows software assurance, Windows 10 Enterprise or Windows 10 Education subscriptions.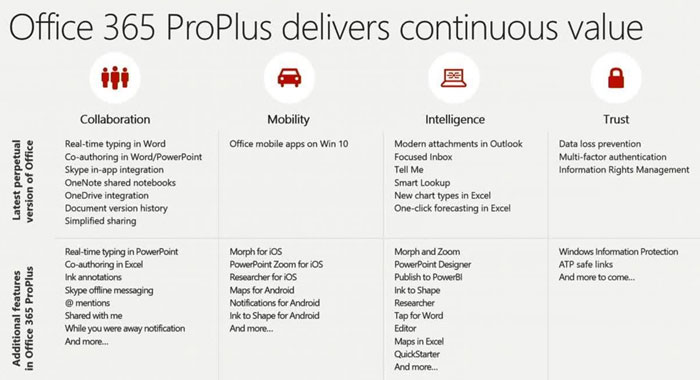 In a harmonizing initiative, Microsoft has said that Office 365 ProPlus will be supported on devices with active Windows 7 Extended Security Updates (ESU) through January 2023. Of course, this will allow the Windows 7 ESU machines in corporations and institutions to continue to provide Office 365 ProPlus on these machines. Microsoft asks users to reach out to Microsoft partners, or to Microsoft, for further details of the above initiatives.
Lastly, Microsoft used this blog post as an opportunity to trumpet the advantages of Windows 10 with its new capabilities, services, and policies to aid in deployment. It asserts that "the combination of Windows 10 and Office 365 ProPlus delivers the most productive, most secure end user computing experience available." Furthermore, it is committed to working with organisations to resolve any issues affecting the change over from Windows 7 to "a modern desktop". A new intelligent, cloud-based, Desktop Analytics service can help organisations assess the update readiness of Windows and Office clients, for example.