Google and Microsoft are actively promoting password-less login systems for web sites. The tech giants showed demos leveraging the Fast Identity Online 2.0 (FIDO 2.0) technology standard at the RSA 2018 conference at the end of last week, reports PCMag. Both OS vendors used secure PayPal payments in their demonstrations.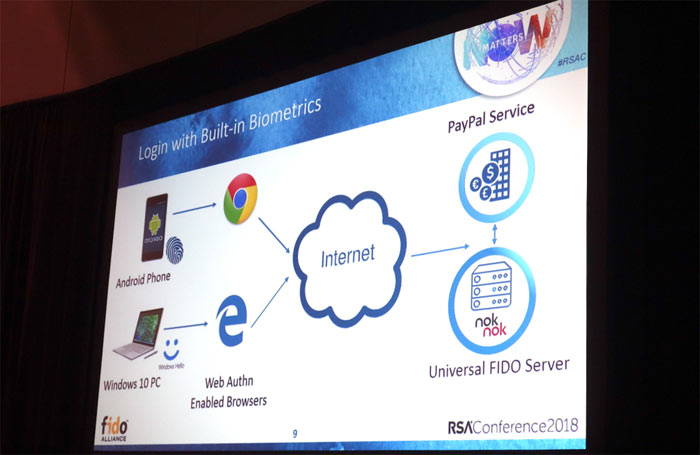 Google showed how an Android smartphone with a fingerprint sensor could be used to easily login to the PayPal website. Say you are purchasing something from a website, then all you have to do to login and approve the purchase is tap the fingerprint reader with a registered fingerprint.
Microsoft demoed a similarly convenient system on a Windows PC. Windows Hello scanned the user's face to authenticate a web store purchase, backed by PayPal. As Windows Hello can use other biometric inputs, such as fingerprints, I guess using this hardware to authenticate your purchase approval would work too.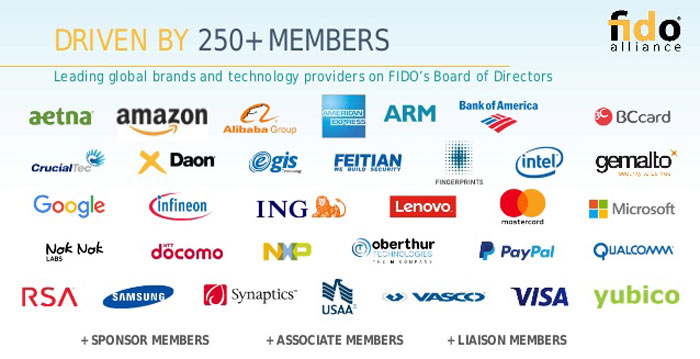 Logging into devices and apps with biometrics isn't anything new but getting the websites you use day-in, day-out to accept such authentication is. If you would like the convenience and security that FIDO 2.0 can offer, you may be happy to know that FIDO has heavyweight backing. As well as Google and Microsoft working to put this authentication system in place, a multitude of heavyweight FIDO Alliance members are shown in the graphic above.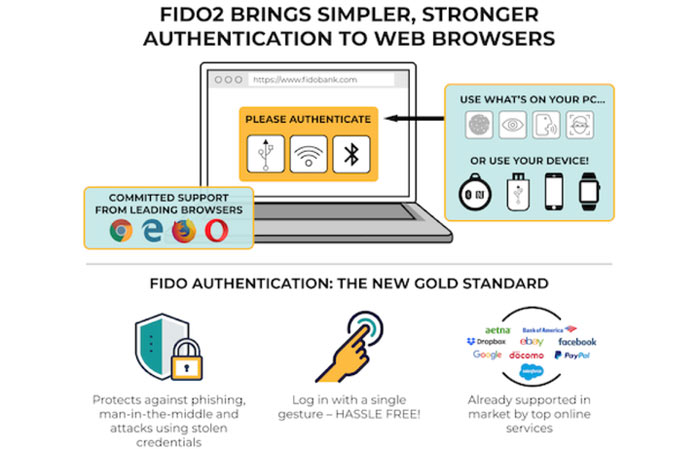 If you need some convincing that something like FIDO 2.0 might be not just be more convenient but safer too, please note that "81 percent of all data breaches in 2016 involved weak or stolen passwords," according to PCMag's report. As you can see in the graphic above, FIDO 2 is being implemented in all the major browsers and you can use biometric sensors already in your PC or in a partner device like a USB key, smartphone or smartwatch. Smaller companies might appreciate that FIDO Alliance member Nok Nok Labs is offering to help them migrate their platforms over to the password-less login systems.
It is thought that FIDO 2.o adoption by popular websites will become widespread by 2019.