Microsoft's Windows 10 Spring Creators Update was due to arrive on Tuesday but as a serious bug was discovered at the last minute the launch has been put back by a couple of weeks, according to Windows Central editor Zac Bowden. A so called 'blocking bug' in Windows 10 version 1803 was discovered ahead of its scheduled widespread rollout thanks to feedback from Insiders in the Fast, Slow, and Release Preview rings - saving Microsoft issues and tissues.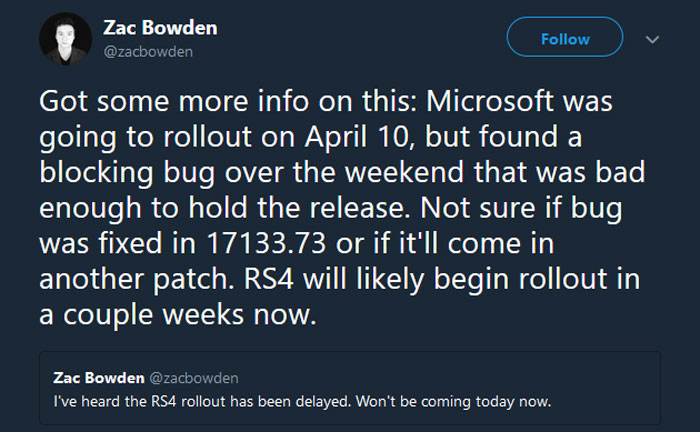 Except for the information from the Windows Central sources, there is nothing else to go on regarding the delay. I don't know why the problem is called a 'blocking bug' - whether that is a description of the bug itself or reflecting the fact that it has blocked the progress of rolling out this major Windows update. Bowden says the issue discovered is rather rare but impactful enough to delay rollout according to Microsoft internal criteria.
The news hasn't been met with any clamouring for fast action. If it takes another couple of weeks to arrive I will still want to wait for a further couple of weeks after rollout to think about updating - hoping to avoid any other annoying bugs which might be present.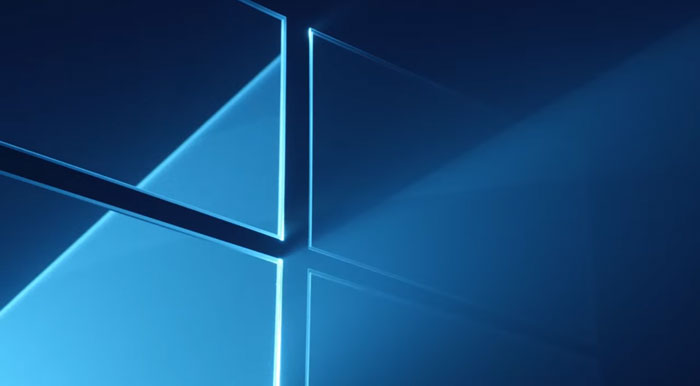 Features you might look forward to in the Windows 10 Spring Creators Update include; Microsoft's cross-platform timeline feature, and lots of new privacy settings ahead of the EUs GDPR regulations being enforced.
Incidentally, the name 'Windows 10 Spring Creators Update' hasn't been confirmed by Microsoft. There has not been an official name put forward for the impending major update also known as Redstone 4.