Microsoft's Craig Wittenberg has released a modified version of the source code for Windows File Manager via GitHub. File Manager was introduced alongside Windows 3.0, nearly 28 years ago and brought PC file management to the modern UI era, replacing cryptic and verbose DOS command line operations for what would become trivial WIMP tasks. Windows File Manager itself was replaced with Windows Explorer (AKA File Explorer) in versions of Microsoft's OS from Windows 95 onwards.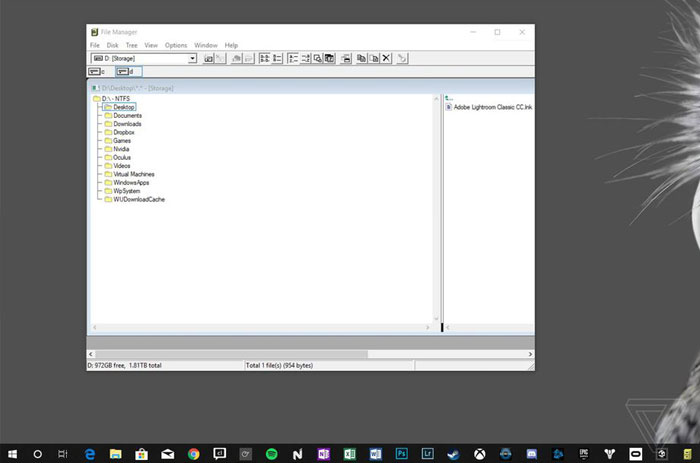 If you are running a more modern OS such as Windows 7 or Windows 10 64-bit you will be able to fire up File Manager again thanks to Wittenberg's code share. There are actually two versions of the File Manager Code you can choose to compile;
Firstly there is the original_plus option. This code includes the latest release of File Manager from the Windows NT 4 source tree (November 2007). It has had necessary adjustments made so that it can compile in Visual Studio 2015 and 2017 for running on Windows 10 machines with 64-bit processors.
Secondly, there is the option to download Wittenberg's current master version of File Manager. Version 10.0 includes a multitude of code changes implemented by Wittenberg since 2007 in line with his own particular needs and personal usage patterns. There is a longish list of the particular changes on the GitHub page, and within the source code.
While you might be interested in this project for some kind of nostalgic reasons, similarly to dabbling in emulator software etc, File Manager doesn't have any compelling appeal or feature to entice you away from the default File Explorer in modern Windows versions. However, there are plenty of well maintained alternative file managers to choose from if you are into that level of usage customisation - for example ex-Amiga folk might like Directory Opus.
Source: The Verge