Today Corsair has released its new unified iCUE software in early access. The new application takes the functionality of current CUE and LINK software packages under one roof, so it will be all you need for ultimate control and customisation of your Corsair hardware. Tying in with the launch of Ubisoft's Far Cry 5, the initial release of iCUE delivers more than 30 automatic lighting effects synchronised with the game.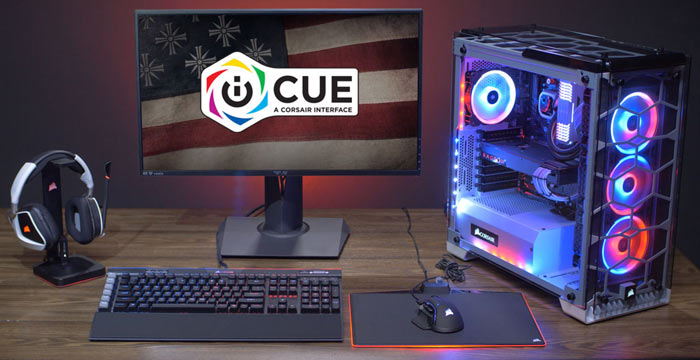 In brief, Corsair iCUE brings together the full range of CORSAIR products into a single intuitive interface, "iCUE powers everything from CORSAIR keyboards, mice and headsets to fans, coolers and PSUs". For example iCUE users can instantly synchronize RGB lighting across all their compatible Corsair products with a single click, monitor system performance from a customizable dashboard, and control hardware temperatures with in-depth fan and pump speed adjustment.
Dozens of lighting presets are available to get you up and running quickly. There are simple smooth transitions, dynamic waves and ripples, and multi-layer lighting effects already setup to use and customise. In this first public release Corsair wants to demonstrate even more immersive RGB frills with its game integration. With the launch of Far Cry 5 today, users will be able to enjoy RGB lighting integration in sync with the action and surroundings in game.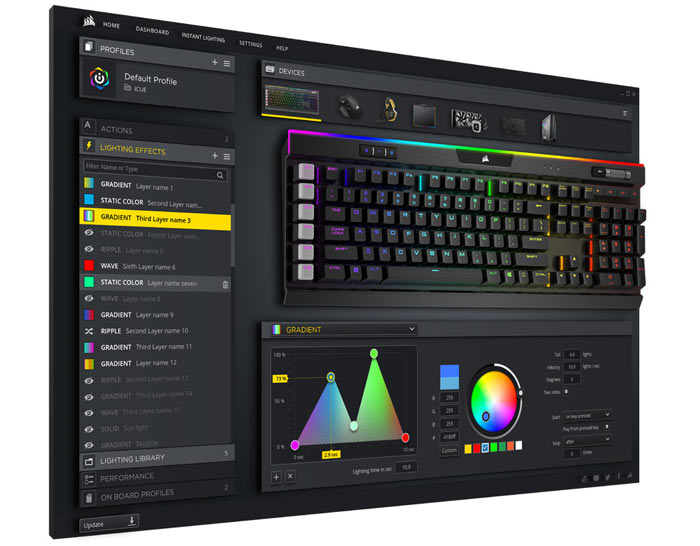 More practically perhaps, iCUE is where you will now customise your input peripherals with regards to sophisticated macros and key remaps - for productivity or play. Other useful functions within this software are its peripheral, hardware and system monitoring capabilities. Users can easily tie lighting and fan speed profiles to system temperatures or loads. Additionally such control can be extended to specific programs, powering up cooling for demanding games, spinning down for silence when watching a film, or changing lighting colour when the system reaches warm to high temperatures.
Far Cry 5 bundle
To celebrate the release of iCUE and Far Cry 5, Corsair is bundling the game for free with any website customer that spends more than $150 on qualifying RGB products. Check out www.corsair.com/far-cry-5 for more details.