An oft cited complaint, or even reason not to upgrade to Windows 10, is due to privacy concerns. Microsoft's latest OS collects some data for personalisation and product improvement, as it is a mixture of software and services. The big problem is that the control panels in Windows 10 Home and Pro don't allow you to disable all of Microsoft's data collection (such as telemetry and diagnostic data). However - enterprise, education and server versions of Windows 10 have recently been updated to allow even the telemetry data tap to be completely turned off.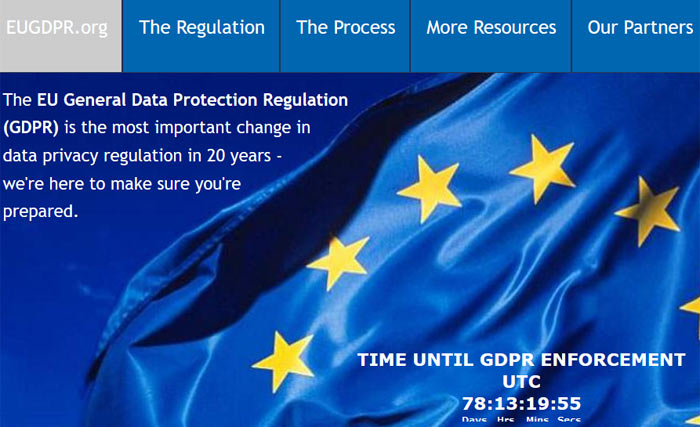 With the Windows 10 Spring Creators Update due shortly, and the General Data Protection Regulation (GDPR) about to become law, Microsoft is working on improving its user data privacy choices. Yesterday it released an update to insiders that previews the new privacy screen settings layout coming to Windows 10. In a blog post Microsoft says the purpose of the new design is to "help our customers make focused choices about their privacy" and as a bonus it offers two new settings for Inking & Typing and Find my device.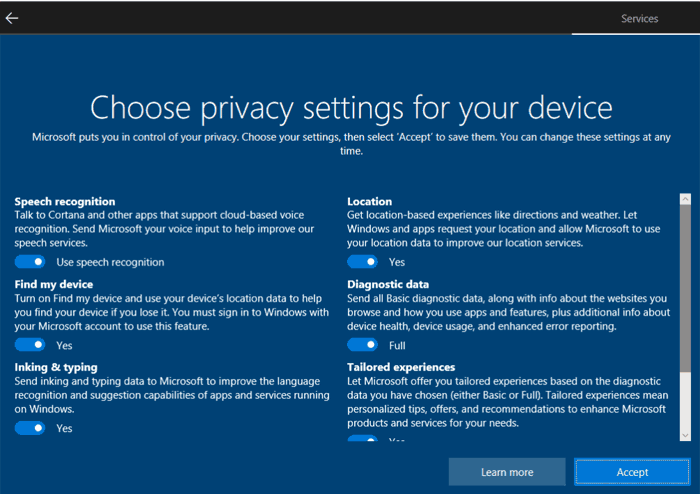 Not all Insiders will get the same experience. I'm not sure if Microsoft is varying the experience delivered geographically (EU vs others?) or in some other way. The blog says it intends to test multiple experiences to find the best solution for everyone. Some users will experience a single screen with separate sections for Inking & Typing and Find my device. Others will have to check through seven different screens, each dedicated to a single privacy topic. Microsoft shared the 1+2 style setup screenshots (as reproduced throughout this article).
Remember, the screenshots shown are those screens seen when you setup a new device, they aren't from the control panel within an already setup Windows 10 install. Expanded options should similarly be available in the control panel after install, says Microsoft, but I don't have any screenshots for that.