Microsoft announced the Windows 10 Insider Preview Build 17093 for PC very recently for those in the fast ring. It is an interesting update for PC gamers and enthusiasts as it delivers quite a few new features with a focus on gaming and entertainment.
Microsoft starts its breakdown of new features by describing Game Bar improvements. There are no real functionality updates for the Game Bar, just UI streamlining, tweaks, and the like. Microsoft says that the new Game Bar makes it easier to find what you are looking for and functions like captures, toggling your microphone and camera, and editing the title of your Mixer stream are all available from new buttons. Elsewhere there is a new clock and a choice of dark, light or current Windows colour themes.

If you have a multi-GPU setup you will be presented with a new graphics settings page. Within this dialogue you can manage the graphics performance preference of your apps similar to the profile settings you might have used in graphics control panels from AMD and Nvidia.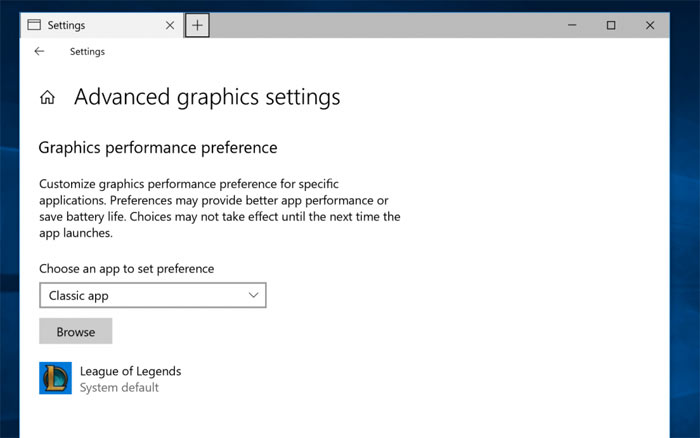 Find the Advanced graphics settings in the Settings > System > Display section and then you will see the dialogue box above. Then you select the Classic or Windows app you want to adjust the settings for. In general the power saving GPU is the integrated GPU on a system, and the high performance GPU is the discrete GPU or external GPU. Microsoft says that "applications are always allowed to have the ultimate choice of which GPU to use," and thus you might still be able to / want to adjust preferences within some specific applications.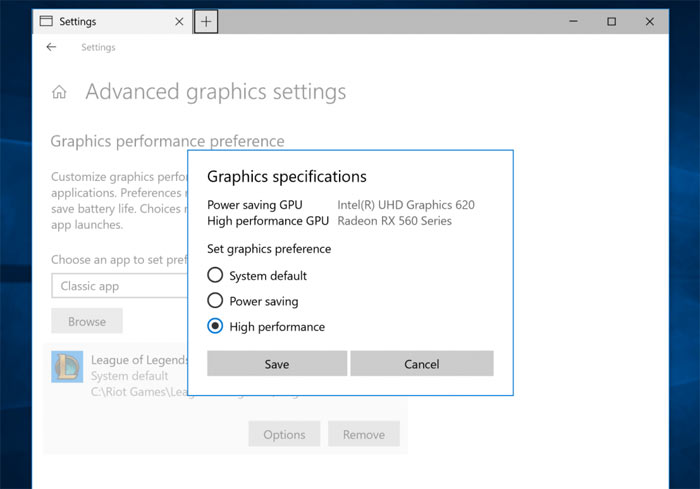 Another improvement under the graphics banner involves enabling HDR video on more Windows PCs. Microsoft explains that many modern devices are now HDR capable but need calibration for HDR streams to be able to be watched. In Settings > Apps > Video playback "if the 'Stream HDR video' toggle can be switched to 'On', your device can be calibrated for HDR video," explains Microsoft.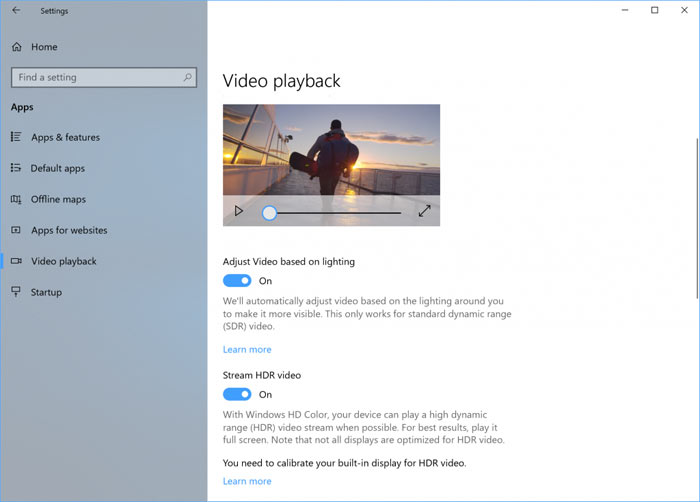 To get HDR video working on such a device Microsoft has included an experimental / early stage calibration tool which it hopes to include in Redstone 4.
There are a couple of other new features in Build 17093 not focussed on games and graphics. In summary, there are new data privacy tools, a new way to go password-less with Windows 10 S, Windows security improvements, eye control improvements, multi-lingual support tweaks and Bluetooth streamlining. Last but not least there's a long list of fixed bugs.