A contest between human players and AIs at Sejong University in Seoul, South Korea on Tuesday concluded with a convincing victory streak for professional StarCraft player Song Byung-gu.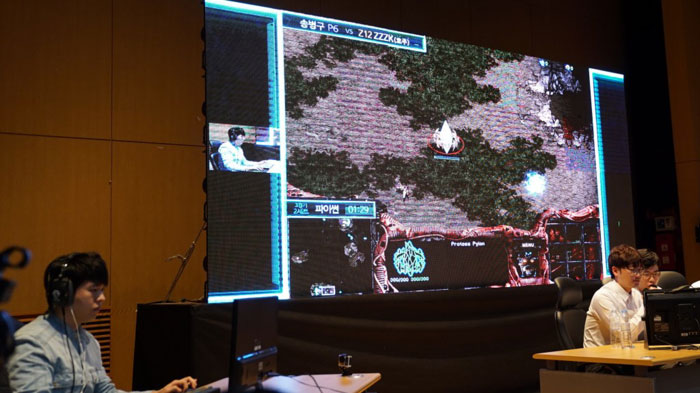 Mr Song trounced four different AI systems 4-nil in the annual competition, which previously only matched AI systems against each other. He only took 27 minutes play time total to beat the bot quartet, with the longest match lasting 10 and a half minutes and the shortest four and a half minutes. Astonishingly the AIs weren't restricted to a human level of dexterity, with the Norway bot completing 19,000 actions per minute.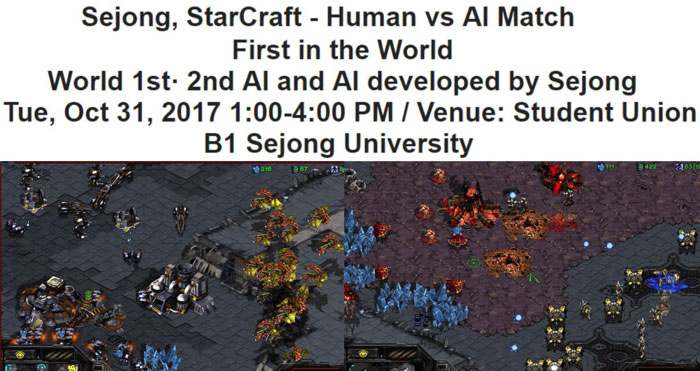 MIT Technology Review reports that among the adversarial StarCraft AIs there was one from tech giant Facebook, plus others from computer scientists in Australia, Norway, and Korea. StarCraft has previously been recognised as a tasty challenge for AIs and last year we noted that StarCraft II would be opened up to AI and Machine Learning researchers. The AI tools from Blizzard only just became available this August.
Please note that in the tournament earlier this week there was no AI competitor representing Google / DeepMind. Just a couple of weeks ago HEXUS noted the impressive progress of Google DeepMind with its AlphaGo Zero AI – trained without human training inputs, power efficient, and easily surpassing any "human level of play".
Jung Han-min, a computer science and engineering professor at the University of Science and Technology in Seoul, Korea, reckons computer scientists will start to sway proceedings towards AIs soon. "When AI bots are equipped with [high-level] decision-making systems like AlphaGo, humans will never be able to win," asserts Jung.
Extra: I think the video below is of the whole StarCraft event recorded at Sejong University, from Tuesday. It looks like Song steps up to play from 1hr 50 mins onwards.