Back in May, Microsoft detailed a number of accessibility improvements coming to Windows 10 Fall Creators Update. That blog post was published to mark Global Accessibility Awareness Day. Microsoft noted quite a few accessibility improvements coming; to the narrator, for those with low vision, reading and writing improvements, plus new Windows modes. Yesterday Microsoft blogged about another impressive accessibility enhancement: eye-tracking support is coming to Windows.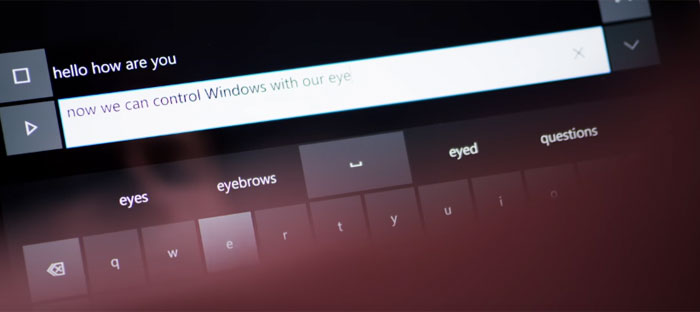 Windows eye tracking will be particularly useful for those impacted by the neuromuscular disease called amyotrophic lateral sclerosis (ALS). Support for eye tracking in Windows was actually inspired by a challenge issued to Microsoft Hackathon participants in 2014. At that time former NFL player Steve Gleason, who suffers from ALS, asked for the tech experts to address some of the constraints he faces living with this debilitating condition.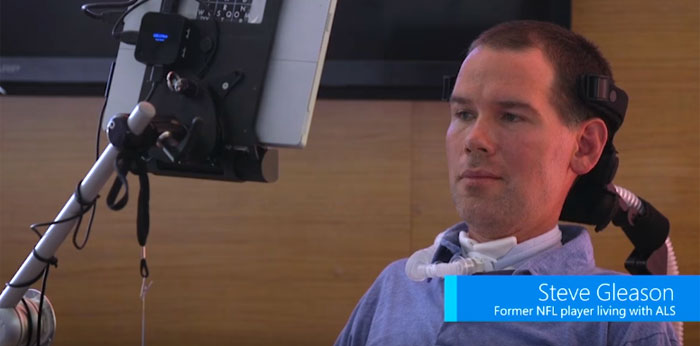 With ALS your muscle controlling neurons die "resulting in difficulty moving, speaking, swallowing, and eventually, breathing," notes Microsoft. However, before that unfortunate conclusion is reached a person's eye muscles are usually unaffected. Those affected of course wish for a medical cure but at least the new eye tracking tech can help them communicate efficiently with people around them, or anyone that can be reached by computer messaging, in the time being.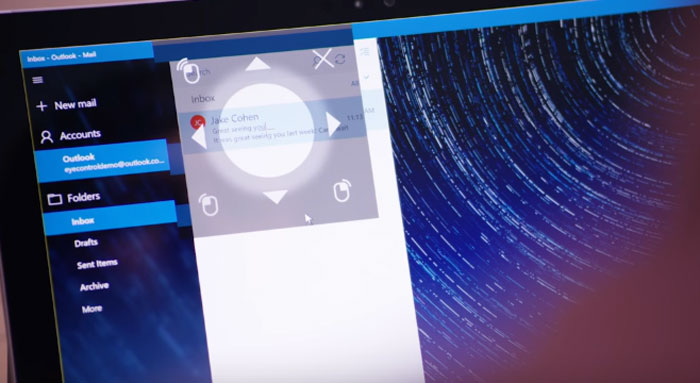 After the 2014 Hackathon success Microsoft's own engineers were inspired to push the project further and have now announced Windows 10 built-in eye tracking support and an experience called Eye Control. With this accessibility software and an eye tracking capable camera, like the Tobii 4C, users can "operate an onscreen mouse, keyboard, and text-to-speech experience using only their eyes." In effect they can easily communicate and use Windows.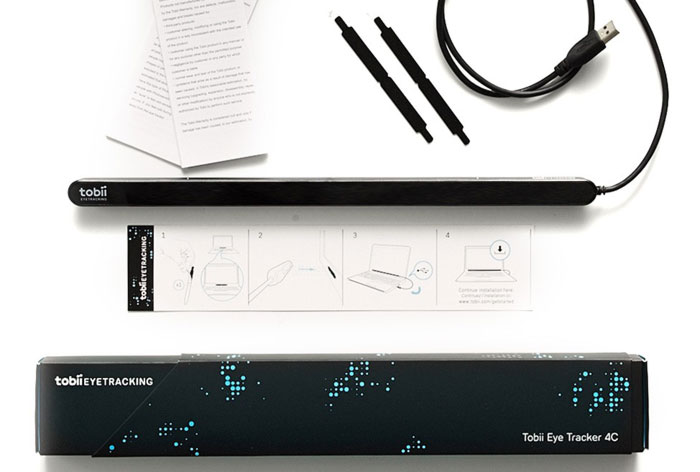 Currently Eye Control is in beta and those interested in early testing can do so via the Windows Insider program. You can read more about the story behind Eye Control and how it is implemented on the Microsoft blog. Further interesting insight, and demonstrations of the system in action, can be gleaned from the short video embedded in this article, below.