Microsoft has named the date that it will begin to roll out the Windows 10 Creators Update. The free update to Windows 10 is "designed to "spark and unleash creativity, bringing 3D and mixed reality to everyone". In other news it has announced the Surface Book, Surface Studio, and Surface Dial are going to be available in many more territories with pre-orders already open.
Yusuf Mehdi, CVP of Windows and Devices Group at Microsoft, wrote about the importance of creativity in all walks of life and how Windows 10 was designed to be "the place you love to create and play, with the tools to help you make your mark on the world". Now Microsoft has put even more emphasis on creativity with the aptly named 'Creators Update', coming soon.
Summing up the offering Mehdi wrote "Today, I'm excited to share our latest update to Windows 10, the Creators Update, will begin to roll out on April 11. The Creators Update is designed to spark and unleash creativity, bringing 3D and mixed reality to everyone and enabling every gamer to be a broadcaster. Beyond creativity, it brings new features to Microsoft Edge, additional security capabilities and privacy tools, and so much more."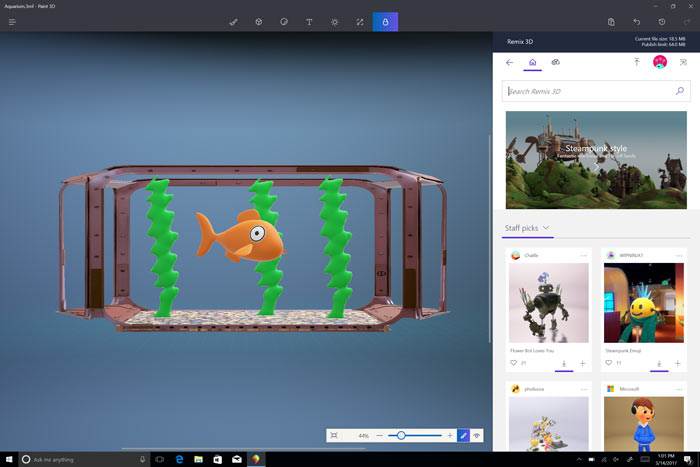 With the 3D industry estimated to grow by 62 per cent by 2020, Microsoft is helping everyone get on board with this update. The original Paint apparently has 100 million monthly users so Paint 3D, available free as standard in the updated OS distribution, should easily accelerate 3D visual creation penetration. Microsoft also makes it simple for users to download and share 3D art on a web portal called Remix3D.com.
To explore beyond the traditional 2D screen Microsoft is working with partners such as Acer, ASUS, Dell, HP, and Lenovo to bring Windows Mixed Reality-enabled headsets. Costing from $299, these headsets will feature built-in sensors to enable inside-out, six-degrees of freedom, and easy setup and free movement without the need for external markers or sensors on the wall. Meanwhile Microsoft says developers are busy creating new, immersive Windows Mixed Reality apps and experiences.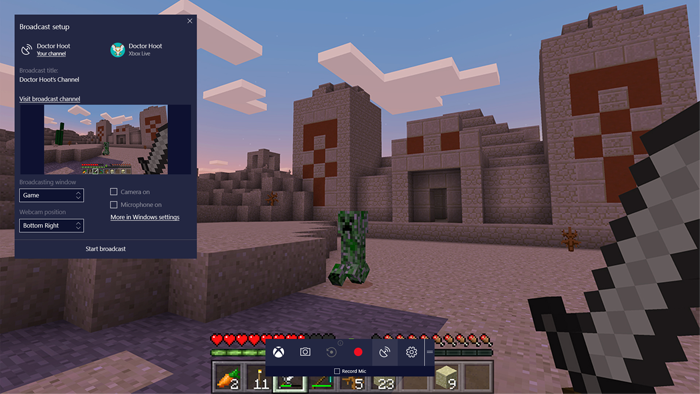 For gamers Microsoft has implemented a few interesting new features too. First of all the Creators Update comes with Beam ultra-low latency streaming (overlay UI pictured above) - and this will be a feature also enjoyed by Xbox system users. In a Beam session users can watch, interact, and "participate with streamers and community in entirely new ways," says Microsoft.
The Windows Game Mode goes prime-time in the Creators Update. Microsoft hasn't provided a deep dive into Game Mode in this latest news bulletin. However, it does say that Game Mode dedicates more system resources to gaming tasks and you can apply it "to any game."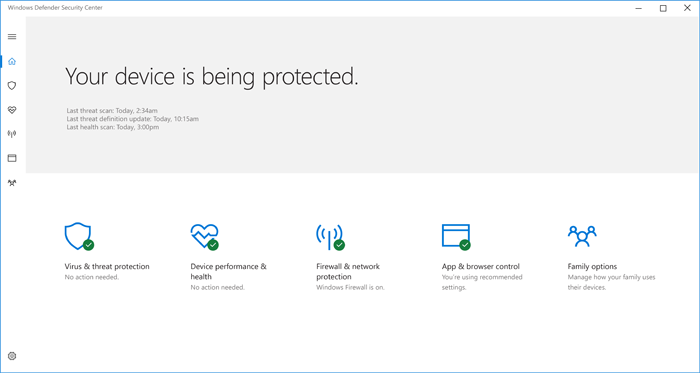 Security is an increasingly important aspect of computing and Microsoft puts forward some interesting improvements here with users able to use a paired iPhone, Android or Windows Phone to detect when you step away from your PC or tablet. Then there is the new Windows Defender Security Centre dashboard (see screenshot above) with many other security themed settings to adjust.
In other tweaks and improvements Microsoft highlights "faster and safer" browsing with Microsoft Edge, the sleepy eye friendly 'night light' which is a low blue light mode, and screen time limits for children on Windows 10 and Xbox One.
As mentioned in the intro, the Microsoft Surface Book, Surface Studio, and Surface Dial are being rolled out more widely. If you are interested to see if these devices are coming to your country of residence scroll down to near the bottom of the blog post - it's in a section highlighted in blue.