Microsoft continues to improve and add features to Windows 10 for mainstream and 'Insider' build version users. On the Windows Experience blog Microsoft has just revealed new smart abilities for Cortana, the digital assistant. Meanwhile Windows Insiders have just got to play with Build 15031 which introduces a number of features including a useful Compact Overlay Window, like a software PiP mode.
Cortana extends her reach
Reminders are a popular task that Cortana can handle for Windows device users. Already Cortana can make note of reminders combining people, places and times. Now Cortana can remind you of things you have said you will do in emails - without you even having to ask.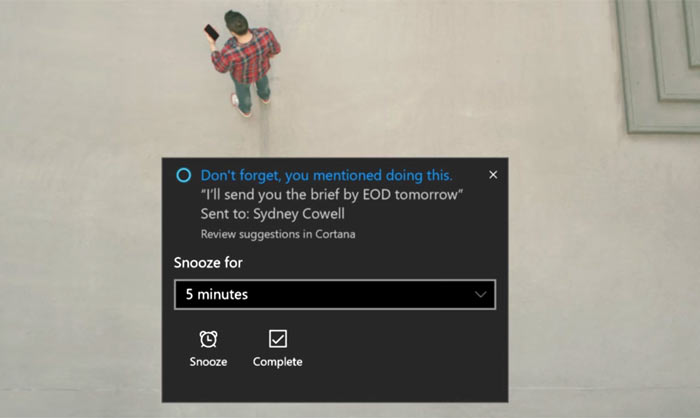 Machine learning techniques devised by Microsoft Research mean that Cortana can automatically recognise when you make certain commitments in emails. With this knowledge Cortana can now "proactively suggest a reminder to you to follow through at just the right time". For example, if you mention a deadline in an email, Cortana will ping you a reminder ahead of that time from a reminder saved in your action centre.
Currently the new Cortana feature is rolling out in the US to users of Outlook.com or Office365. Android and iOS users will also get support for this additional feature in the coming weeks. You need to give your consent for the extra Cortana integration. YA simple test to see if you have enabled this extra Cortana integration is to email yourself a message such as "I will send you the report by Friday". A suggested reminder should pop up for the task.
Compact Overlay Window
Windows Insider users in the fast ring will already be playing with Windows 10 Insider Preview Build 15031. The Windows blog highlights a range of improvements and tweaks in this release. First of all we are told about the new Compact Overlay Window. This allows you to pin a window so that it stays on top of all your other windows, even ones you are actively working in. Microsoft has already tweaked the Movies & TV app and Skype Preview app to present minimal fuss-free overlay windows in this mode.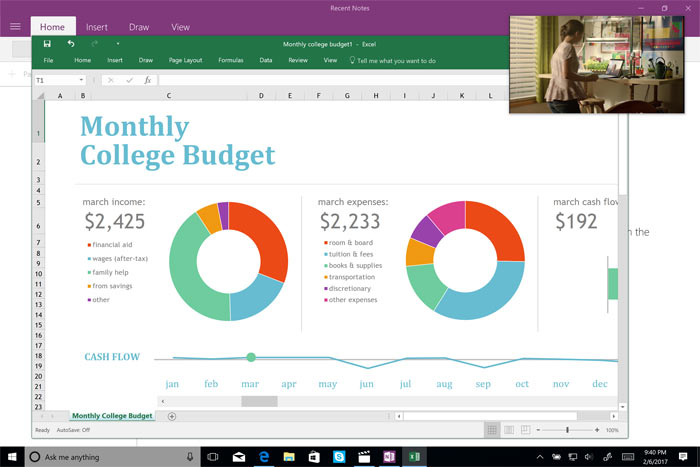 Dynamic Lock is another handy sounding feature which automatically locks your Windows 10 PC "when you're not around, based the proximity of a Bluetooth-paired phone". It's likely a security feature that could be useful for some.
A slight UI tweak mentioned is that Microsoft has crafted a new share icon and apps using the glyph in Segoe MDL2 assets should see that change automatically.
Last but not least, in terms of notable tweaks, the Windows Game Bar has received improved full screen support. 52 new games have support for Game Bar with full screen mode so you can easily invoke the controls to take a screenshot or make a recording. If you are interested please see the full list of additional supported tiles on the blog.