Swiss peripherals maker Logitech has taken the wraps off a new series of gaming peripherals. The Logitech Prodigy Series is built to provide high-performance gaming tech to those who don't want to invest at the hardcore enthusiast level. In Logitech's words the Prodigy Series is "gaming gear made exclusively for everyone".

Logitech G403 Prodigy Gaming Mice
Here's a pair of mice; the Logitech G403 Prodigy Gaming Mouse and G403 Prodigy Wireless Gaming Mouse. They share the same key specifications and the same design but, of course, one is wireless and one is wired. The wireless version has the consequential greater weight (107g base, vs 90g base weight) and costs more too ($99.99 vs $69.99).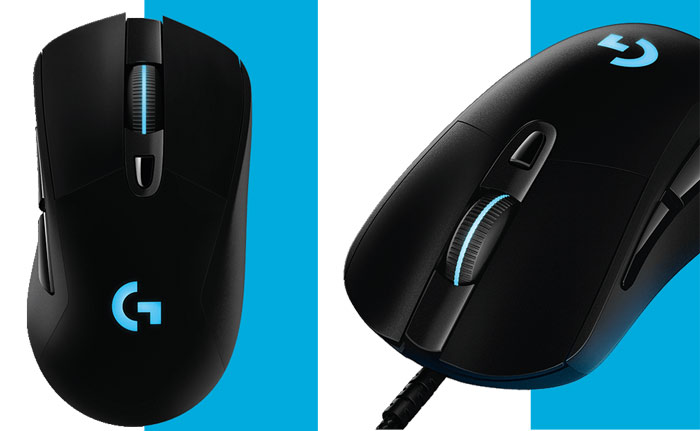 Shared key specifications are as follows; a PMW3366 sensor with 1ms USB/wireless report rate, built-in 2.4GHz ARM processor, DPI from 200-12,000, 6 buttons (20 million clicks rated left and right buttons), RGB lighting, onboard memory, single removable weight (10g extra), glide feet rated for 250 kilometres, and measurements of 124 x 68 x 43mm. The wired mouse has a 2.13m long cable, the wireless version a 1.83m charging cable.
Other details that you might consider important to these mice are their ergonomic designs, with rubber grips to left and right. Both have a detachable 10g weight for adjustment. Logitech also promises that its 'advanced button tensioning' keeps the mouse buttons perky and responsive.
Logitech G213 Prodigy RGB Gaming Keyboard
The G213 is a described as a comfortable and durable (spill resistant) gaming keyboard. It includes adjustable feet and a wrist rest for ergonomics, and features dedicated media controls for convenience. For frills you have 16.8 million colour lighting with five zones and low-light-leak keycaps fitted.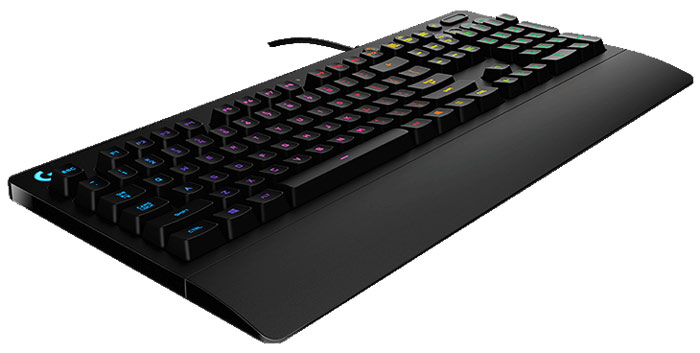 Logitech doesn't mention the keyswitch type but promises "gaming grade performance" with tactile feedback that "is up to 4x faster than standard keyboards". Anti-ghosting is a standard feature. The Logitech G213 Prodigy RGB Gaming Keyboard measures 218 x 452 x 33mm and weighs 1Kg. It will become available this month and is priced at $69.99.
Logitech G231 Prodigy Gaming Headset
This headset includes 40mm neodymium drivers and features a positionable unidirectional boom mic (which can be folded away). There are in-line controls for volume and microphone mute on the 2m connection cable.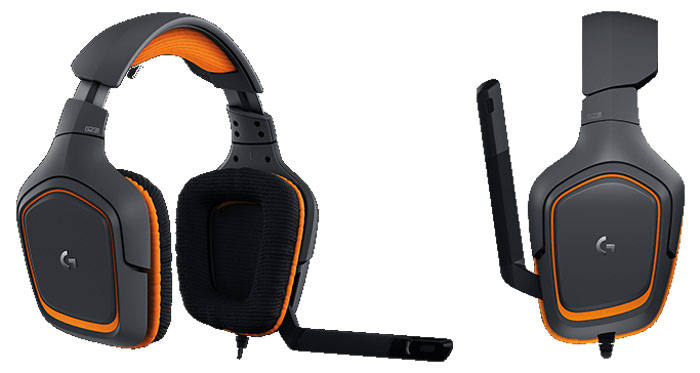 Logitech has designed the G231 Prodigy Gaming Headset to be light (255g) and comfortable for extended use periods. Its ear cups are covered with sports performance cloth for a comfortable, soft touch. The fabric can be peeled off for washing. Again the suggested retail price is $69.99, with availability scheduled for this month.