Das Keyboard is a well known firm among input peripheral enthusiasts. It has a reputation for making high quality mechanical keyboards from before the current wave in popularity of these types of input devices. One of its signature designs which caught the headlines, when first launched, is a blank mechanical keyboard but it produces a wider range of devices now. So it's interesting to see an established risk-taking firm launch a Kickstarter campaign.
The main attraction of the Das Keyboard 5Q is said to be that it isn't just an input device, it is also an output device. With its cloud connectivity, it is possible to control its open API RGB key switches to represent specific pieces of information that are important to the end user. In given examples key lighting is used to track company software build status, or site traffic, or customer satisfaction levels.
Das Keyboard says that these keyboard lighting alerts are better than 'yet another alert' on your smartphone, as they exist ambiently on your keyboard in your peripheral vision – therefore they aren't distractions. It also claims you can close CPU-wasting browser tabs thanks to the cloud functionality of the Das Keyboard 5Q. The 5Q's volume knob is clickable and it opens the cloud connected Q App control panel for users to configure their device.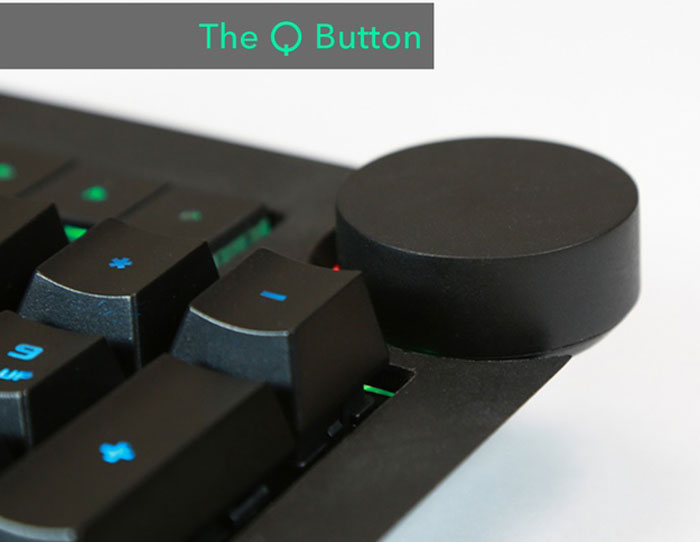 Beyond the above 'cloud connected' functions, Das Keyboard offers some pretty interesting hardware. Essential to the core functionality of any mechanical keyboard are its key switches. Das Keyboard uses Gamma Zulu switches made by Omron of Japan. It is claimed that these switches are good for 100 million actuations. They provide 'soft tactile' feedback and actuate at 1.5mm using 45g of force, full travel is 3.5mm. The keys are twinned with RGB backlighting that is the "brightest in the market".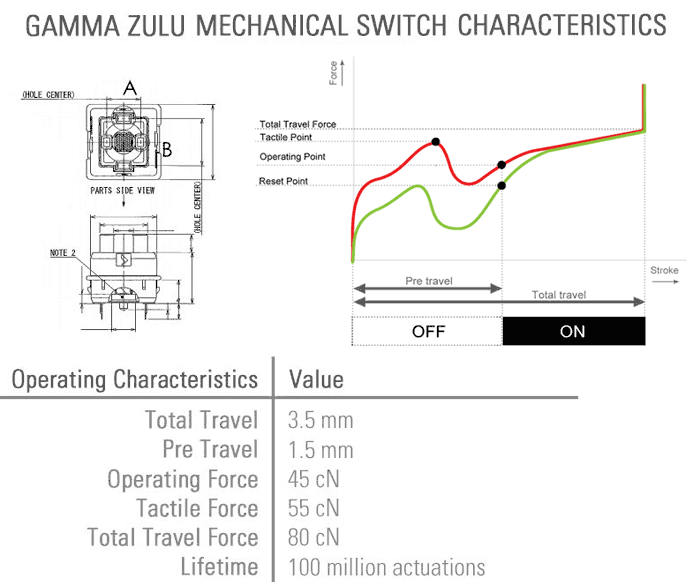 'Real-Time One' is used to provide fast response from this keyboard. This is an analogue technology that offers a combined keypress and report time of 1.4ms. Das Keyboard says that 99 per cent of rivals "use an outdated polling system that takes between 20 to 45 milliseconds to report a key to the computer". Full N-key rollover and 100 per cent anti ghosting are supported.
The Das Keyboard 5Q Kickstarter project started just ahead of the weekend and has blasted through its goal of $100,000. At the time of writing $280,000 has been pledged, with 26 days to go. Backers can still 'secure' a keyboard by pledging $139 or more (retail $229). Expected product delivery is in January next year.