Razer has launched a new series of keyboards under the BlackWidow X banner. With this range it wants to provide gamers with "a premium mechanical keyboard at a value price point". Prices of Razer BlackWidow X series begin at $59.99.
As a starting point for its new value-gamer targeted range Razer has selected its original BlackWidow Chroma design and pared back various design features. Most significantly it has removed the protective top cover found on the original BlackWidow and exposed the "military-grade metal top plate construction that is found inside all current Razer BlackWidow keyboards". Thanks to such product spec snips the new Razer BlackWidow X Chroma has a price tag of $159.99 / £134.99 / €189.99.
Further price reductions can be enjoyed by those who have no interest in Razer Chroma lighting technology. For example the Razer BlackWidow X Ultimate, which still packs 'regular' dynamic lighting effects can be bought for a significantly cheaper $99.99 price point.

So far, the above keyboards have all been configured with "multi-award winning Razer Mechanical Switches". Razer still insists these are the best but has now started to provide the choice of "classic" Cherry MX Blue switches to cater to the traditional mechanical keyboard enthusiasts. If you like Cherry MX Blues and would like a cheaper keyboard you are in luck. The cheapest keyboard in the new Razer BlackWidow X range, for example, is the Razer BlackWidow X Tournament Edition which is priced at $59.99. With Razer's own gaming switches this keyboard costs $69.99.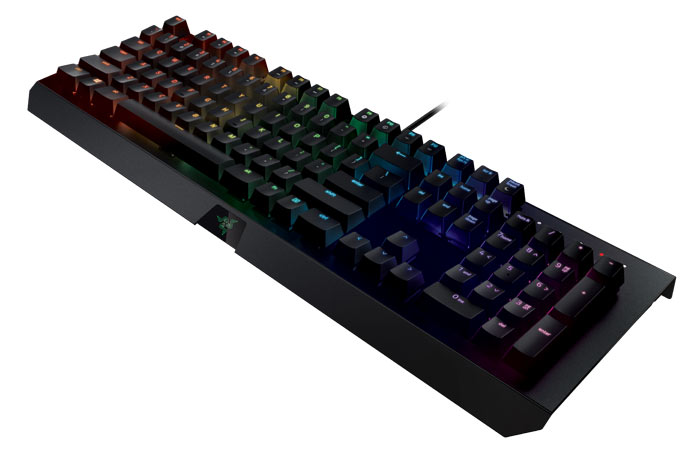 "The Razer BlackWidow X builds on our massive success with gaming keyboards and broadens the choice of keyboard design for gamers," asserted Min-Liang Tan, Razer co-founder and CEO. "By removing the protective top cover and exposing the inner metal top chassis of the current BlackWidow, I'm pleased that we're able to establish a new low price point for a premium, metal-chassis, mechanical keyboard with the new BlackWidow X."
All the above mentioned keyboards are available now via the Razerzone.com online store. Only the Razer BlackWidow Tournament Edition X Chroma edition isn't available right now but it will be arriving sometime in April.